Women Empowerment Puzzles 2023
March 8th, 2023
Author: Jimena G.
It's time to celebrate International Women's Day, and what better way than a selection of women empowerment puzzles. But first of all, this important date commemorates women's fight for their rights and equality, and since 1910 we have been celebrating it. You can check our "Women Empowerment Puzzles I" post to learn more about this date and see more puzzles.
Women Who Changed History I - 250 & 500 wooden pieces
---
This is the first year Wentworth has released a women empowerment puzzle, and they have done a great job. In this illustration, you can find 42 women who have changed history. Wentworth has added a guide with information about each woman featured. Kaurin Lauria's art blends beautifly with the lovely whimsical pieces, making this, the perfect puzzle to start our post.
Herstory Museum - 1000 pieces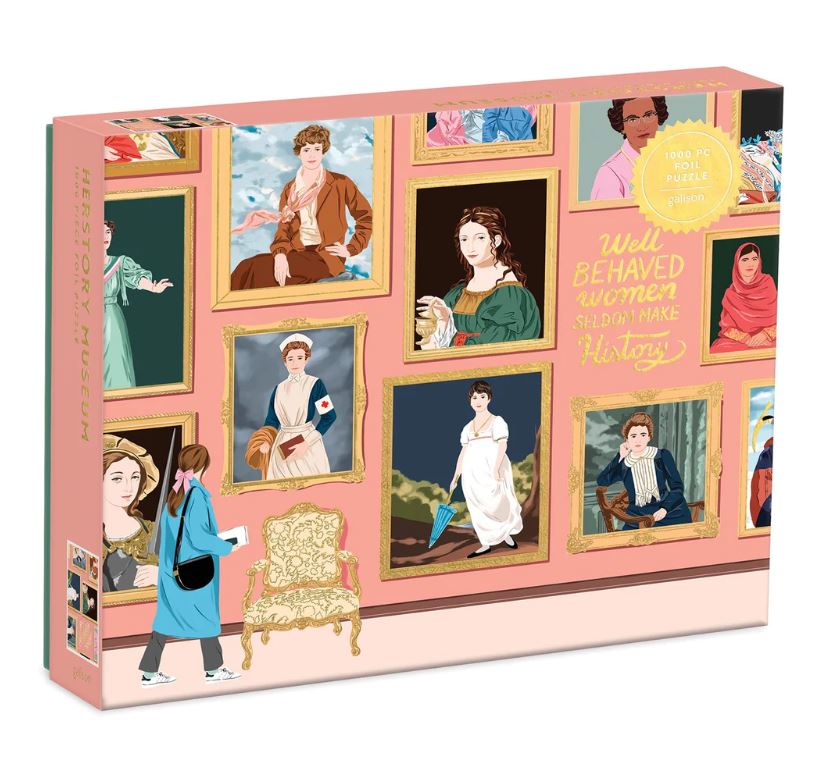 Ana Hard has depicted 11 famous women who have changed history on the "Herstory Museum" gallery wall, along with the inscription "Well Behaved Women Seldom Make History". On the back of the box, you have these women's names so you can learn more about them.

Galison has added gold foil details on the puzzle and the box as if this painting wasn't beautiful enough. Definitely, a keeper.
Literary Women - 1000 pieces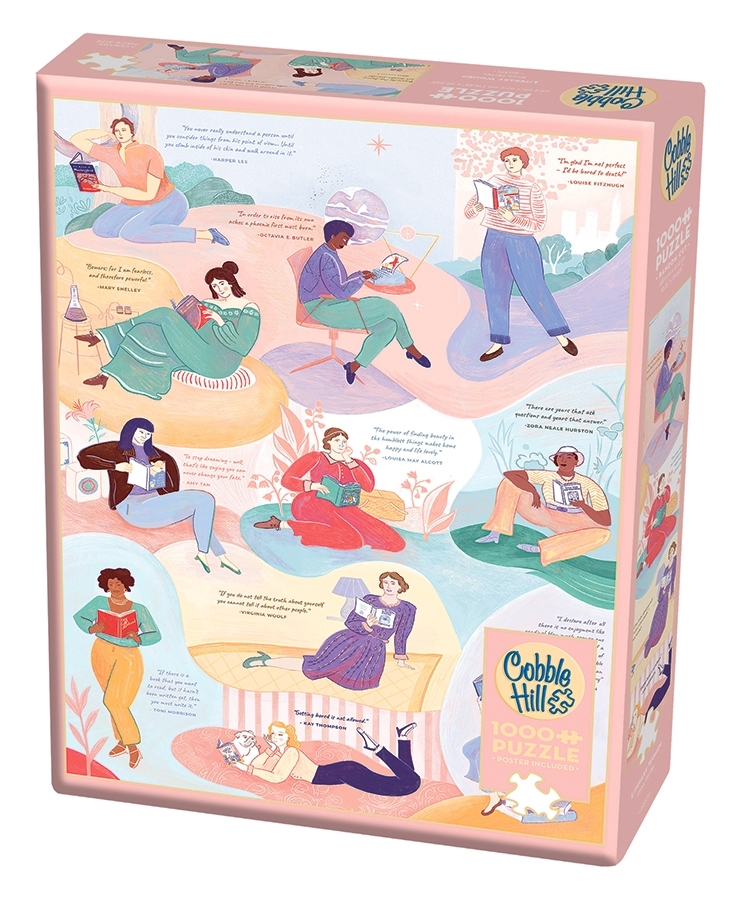 ---
Cobble Hill has two women-empowering puzzles, "Nevertheless She Persisted" and their newest one, "Literary Women". Illustrated by Mia Feitel, you can read famous quotes from each of the 11 women featured in this puzzle. We can find Harper Lee, Jane Austen, and Mary Shelley, among others.
Inspirational Women - 1000 pieces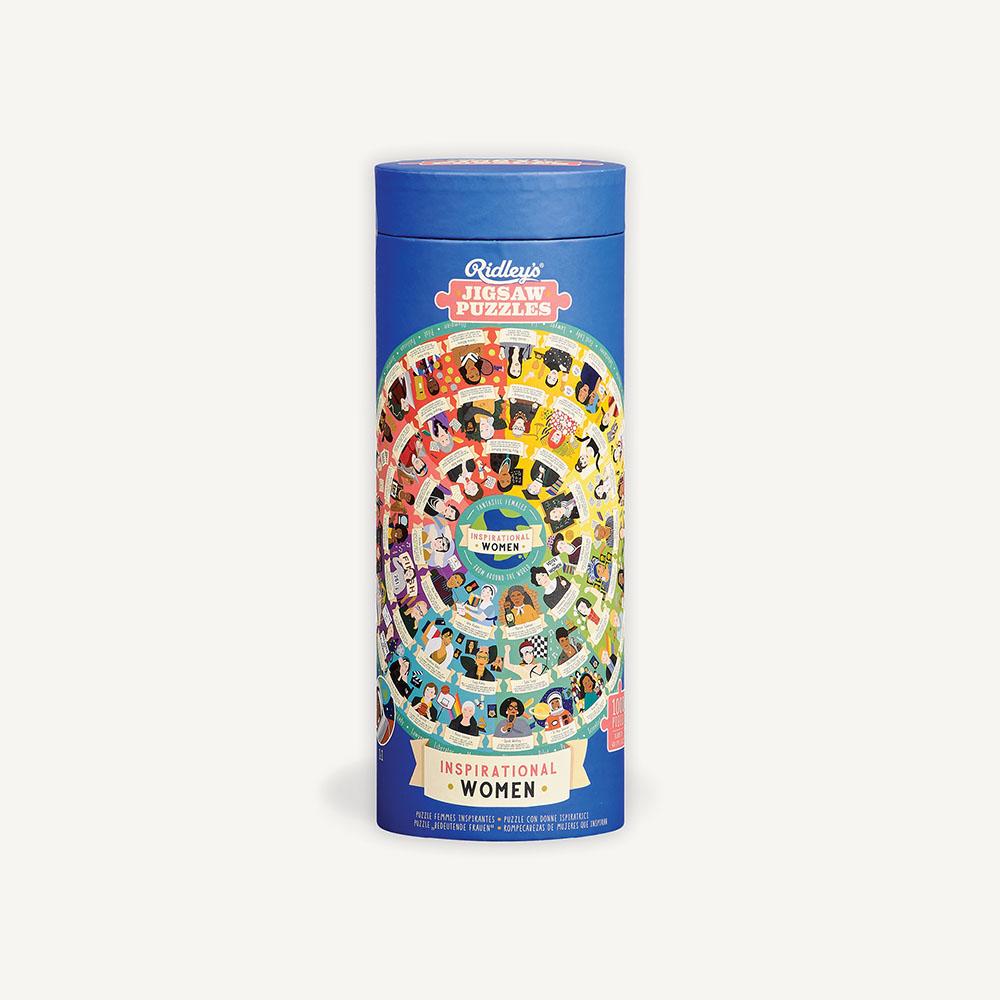 ---
It was time for a round puzzle too! Ridley's has added this "Inspirational Women" puzzle to their collection. It features 54 inspirational women with a small biography on each woman so we can all learn about them and their achievements. It's a perfect puzzle to do with friends or family; each participant can help from any side of the table.
From the Blood of My Ancestors - 1000 pieces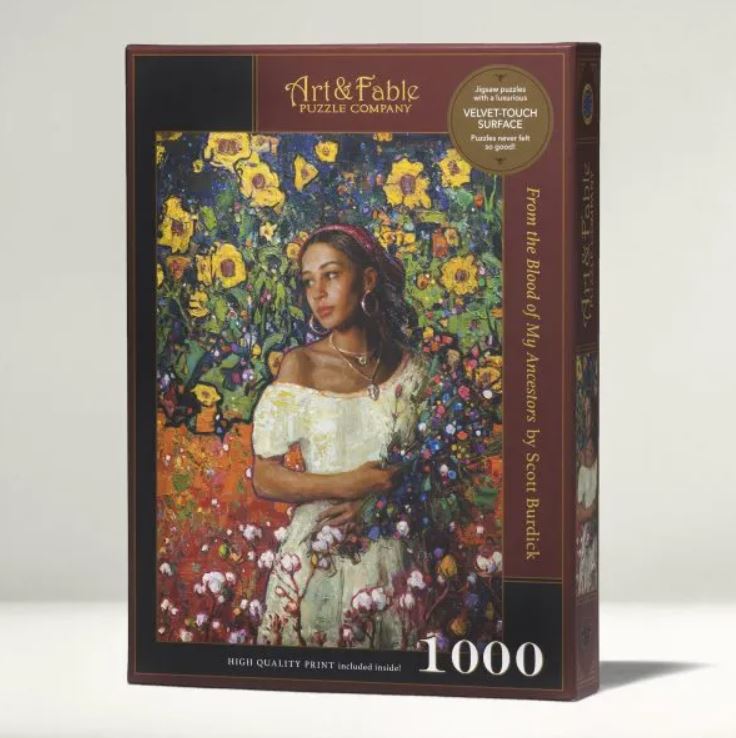 ---
Now it's time for a velvet touch puzzle from Art & Fable, featuring "From Blood of My Ancestors" by Scott Burdick. Burdick enhances the girl's beauty with the impressionist flowers that surround her. An excellent image for a puzzle and probably a challenging one!
Art & Fable donates part of its benefits to different associations. They go to the Mercy Home for Boys and Girls for this puzzle.
Goddesses and Pets - 1000 pieces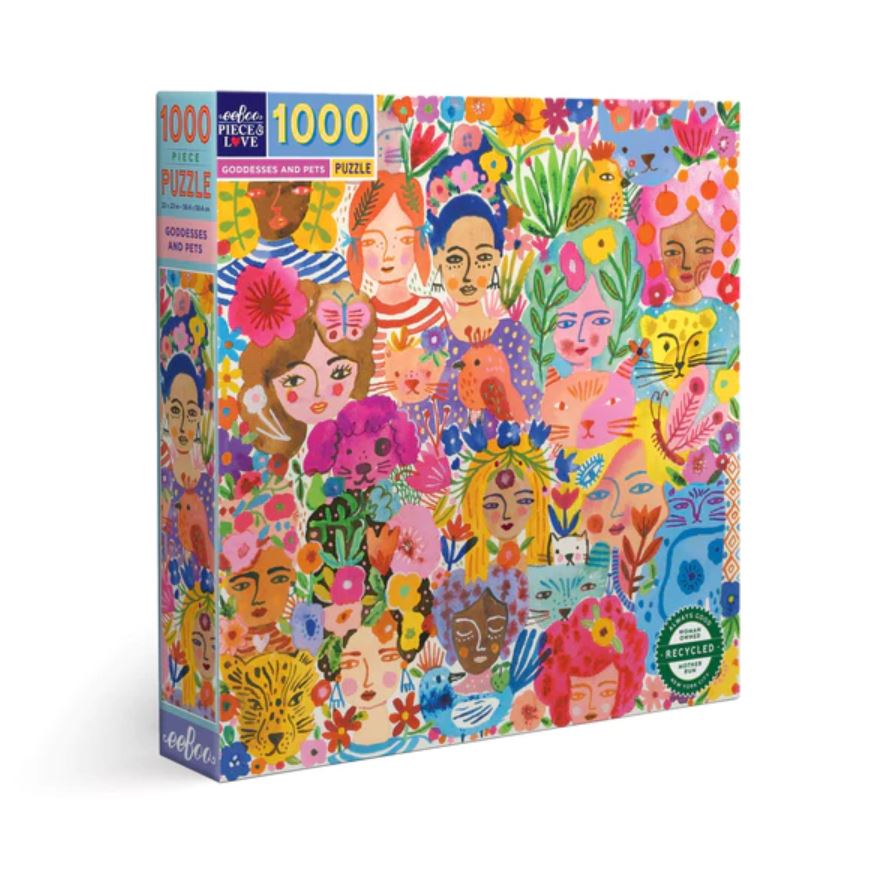 ---
eeBoo has a fantastic collection of strong women puzzles, and this time we have featured "Goddesses and Pets", a 1000 piece squared puzzle. The artist, Carolyn Gavin, has an eye-catching, colorful style; this puzzle is a beautiful sample. You can also check "Viva la Vida" and "Mother Eart", which are beautiful women empowerment puzzles from eeBoo.
Woman Around The World - 140 wooden pieces
---
One of the surprises Wentworth had prepared for 2023 was their new wooden collection - Woman Around the World. Six beautiful puzzles with illustrations by Claire Morris make up this collection that features a woman in different cultures, their traditional dress, and their role. Vietnam, India, Japan, Cuba, Ghana, and Nepal are the countries featured; our favorite is India, with gorgeous colors and complex patterns, which should arrive any day.
The whimsical pieces were hand-designed and related to each of the countries of this puzzle collection to complete the puzzling experience.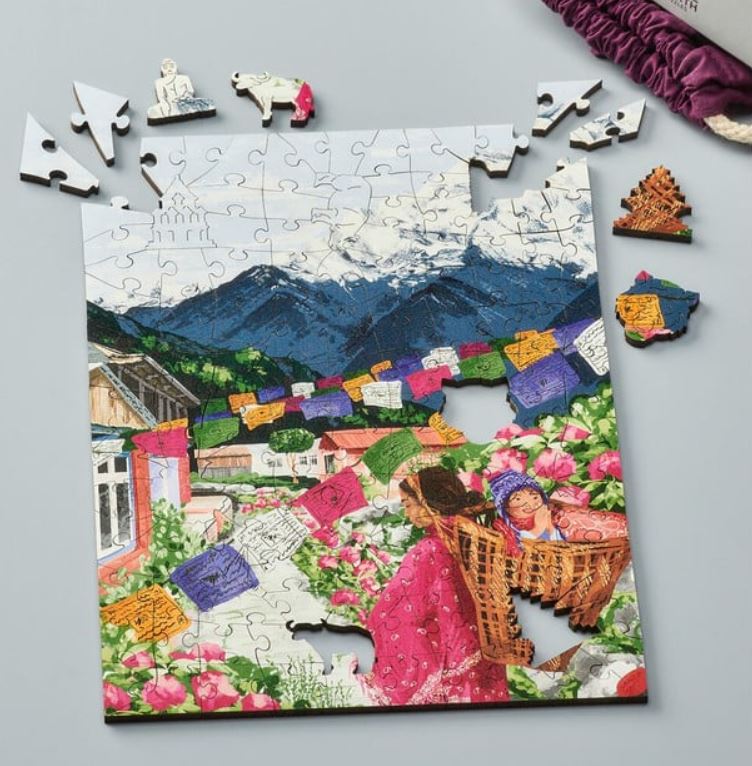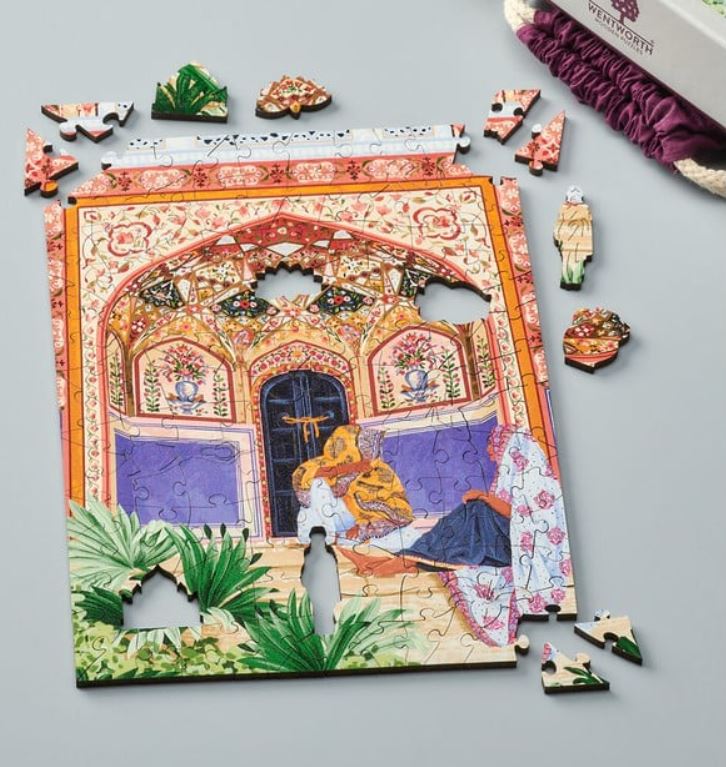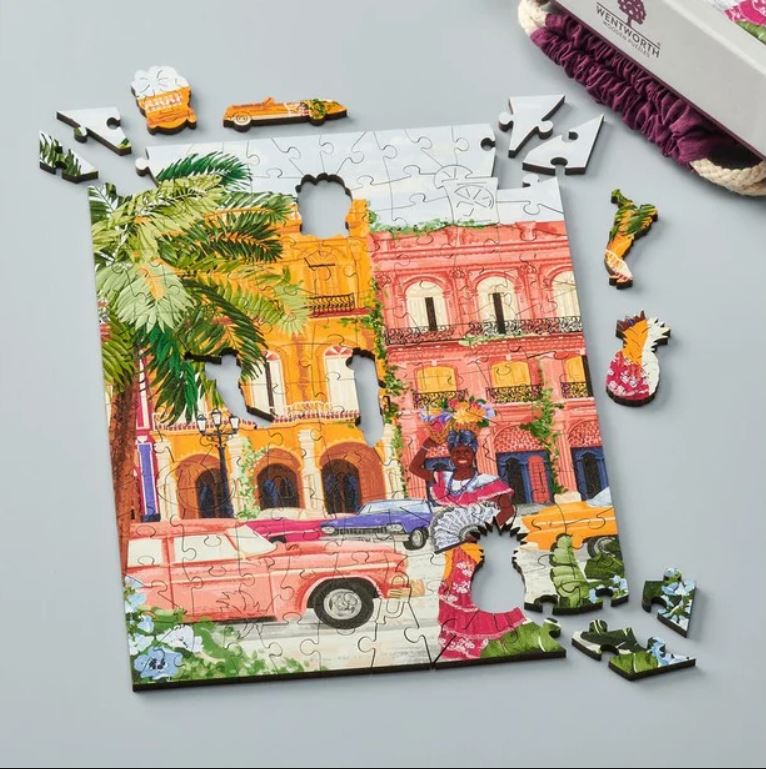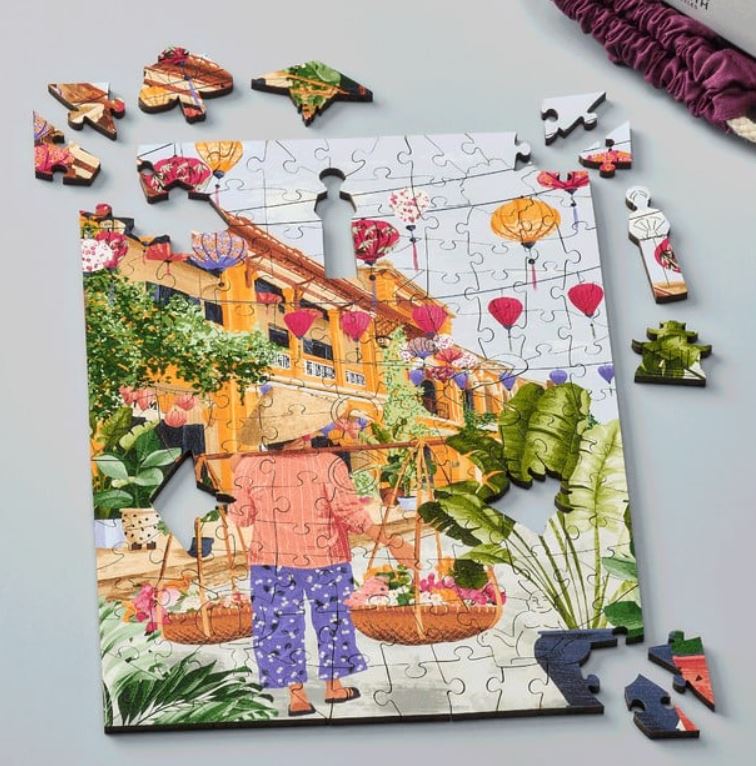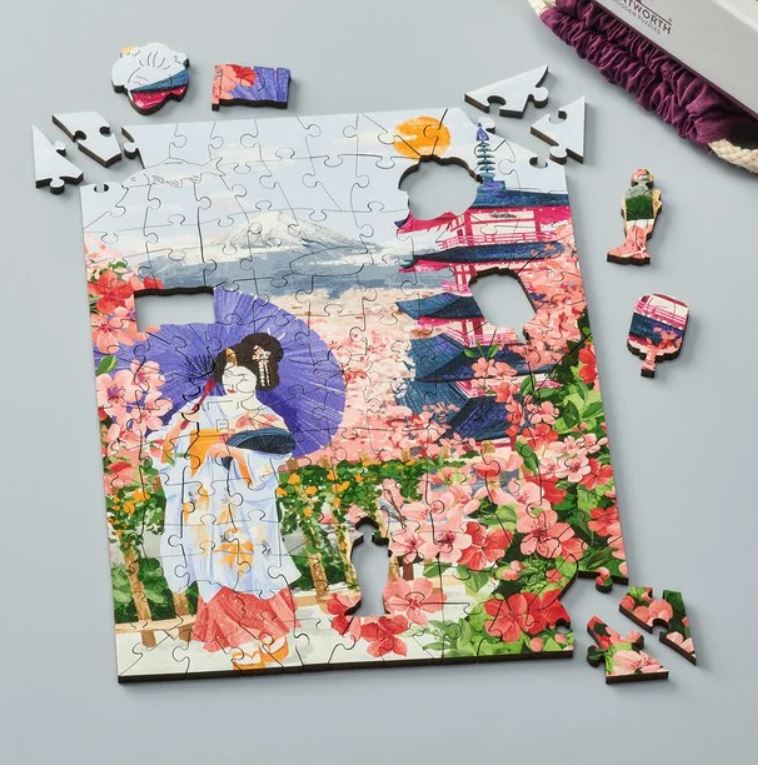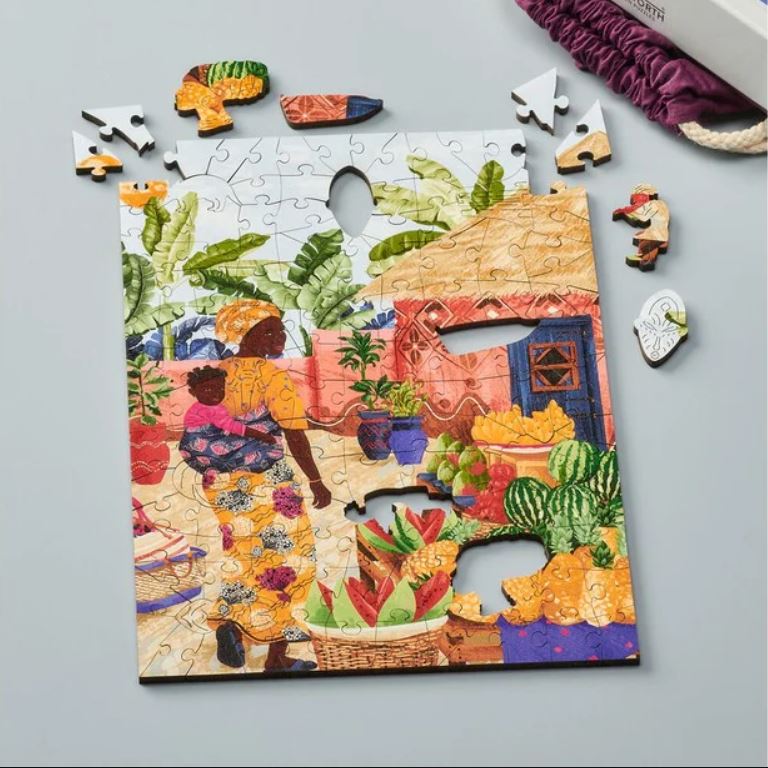 ---
---
These are our favorite 2023 woman empowerment puzzles, we hope you had fun end even add one to your wishlist!
Is there any puzzle you miss form this list? Tell us!
---
---
---