The 2021 Puzzler's Gift Guide
Many times we find ourselves in trouble thinking... And this year, what should I give her/him? What if she already has this puzzle? What new puzzles are there?
I have an advantage, Jimena adds many puzzles in her Amazon Wish List every year, or she directly tells me which ones she wants. This year I have asked her what she thinks puzzlers would like to receive, and I have written you this 2021 Puzzler's Gift Guide. I hope it helps you!
---
This year many puzzlers were commenting that the Grateful House sorting trays were their favorites, and we took a look at them. They mention the most is its capacity to store up to 2000 puzzle pieces and its non-slip surface to avoid disorganized pieces after sorting them. They can also be covered to avoid losing loose parts.
They are available in black and white and comes with 8 trays. This brand also makes puzzle boards, and we have recently tested their puzzles, and the quality is excellent!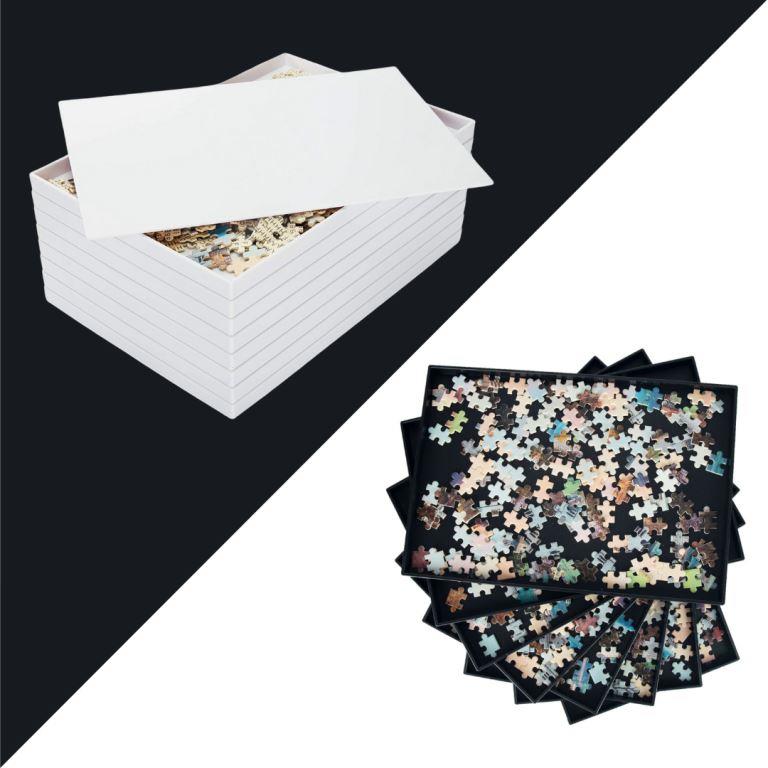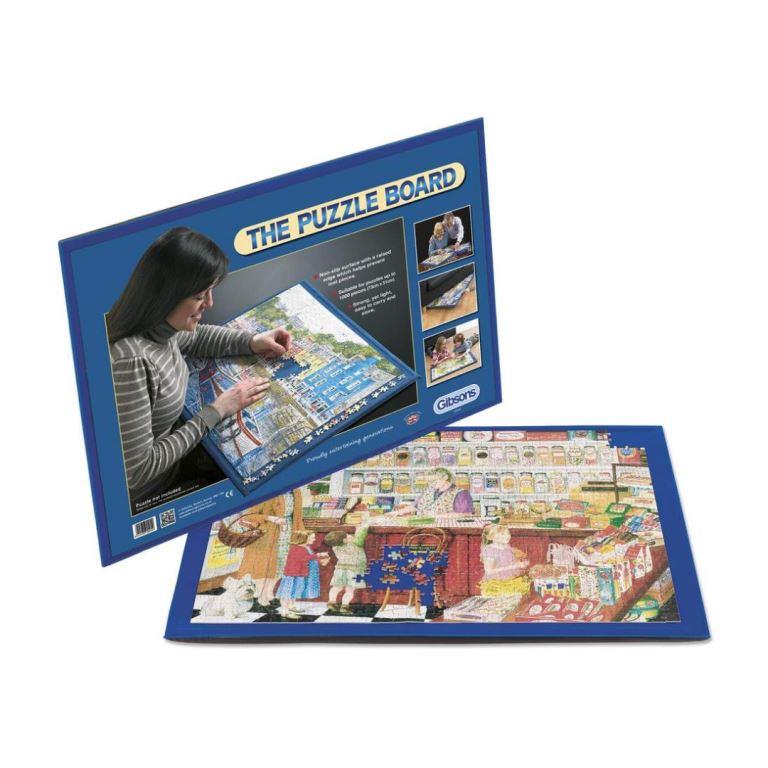 Boards are great accessories for jigsaw puzzles, especially if you're short on space. They allow you to move around without disassembling the puzzle and save it and use the table when you are not puzzling.
You can find them in different materials such as felt, cork, velvet, wood, etc.
Our favorite board is the Gibsons one; it allows you to make puzzles of up to 1000 pieces, it is pretty strong, and above all, being velvet, the touch is very soft. Another significant point is that the velvet prevents the pieces from slipping, so they don't fall off when I lean it on the easel.
---
If you are looking for an exceptional gift, take a look at deluxe puzzle boards. Zakco Puzzle Boards are handmade, with excellent quality wood. They come in many sizes and shades; some of them spin and others tilt. Also, if you want to customize it, you can write to Zak, and he will surely help you.
We have a wooden box-top stand (essential in our puzzle table) and a wooden coaster, and we love them. Since then, we have one of these boards on the wish list!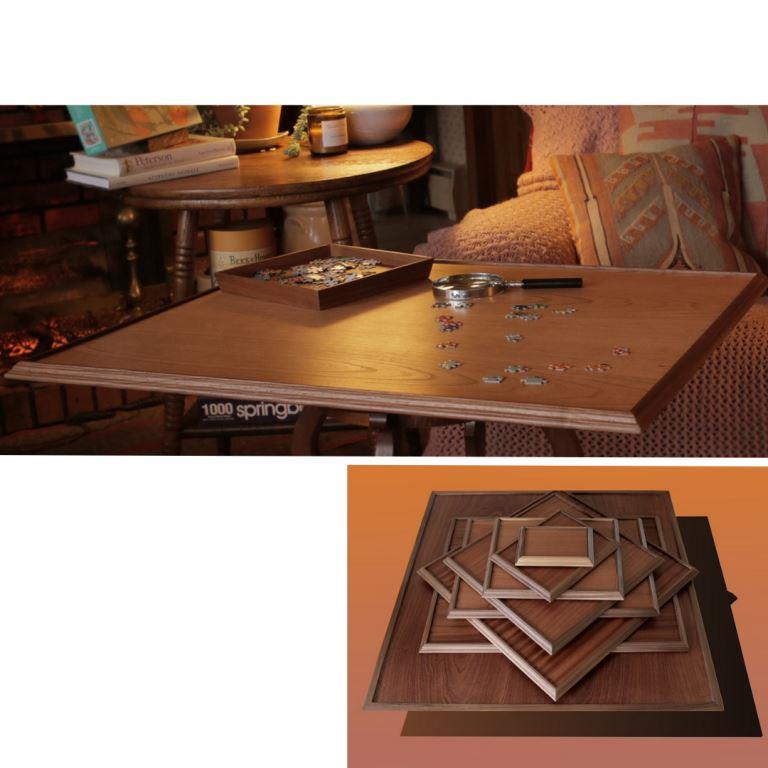 ---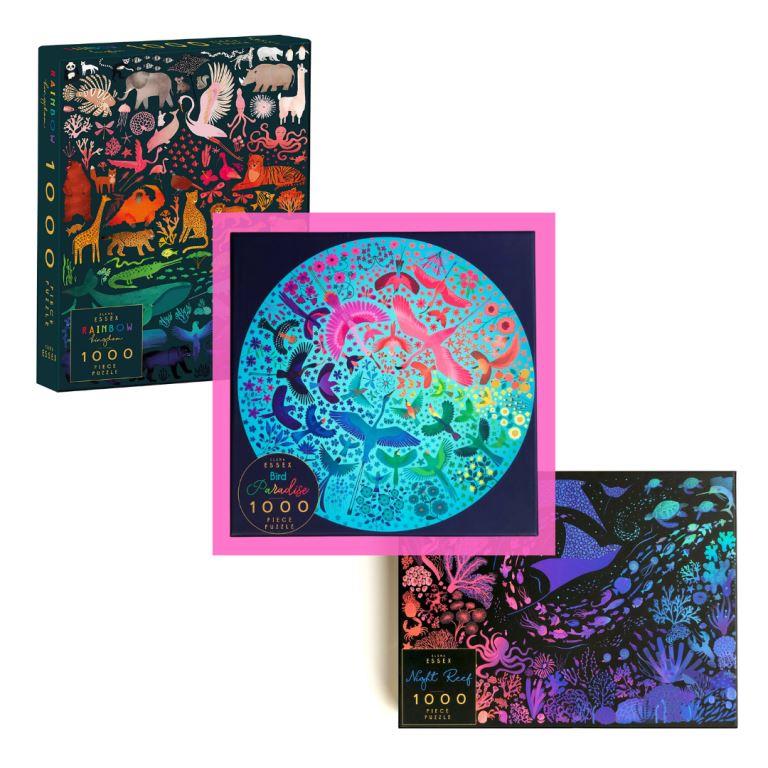 Last year Elena Essex started her family puzzle business, and from the get-go, I think many puzzlers just fell in love with her puzzles.
Animals, gradients, and vivid colors are part of her illustrations, designed to brighten your day. We really want to see what this English artist brings us next year.
Here you can see and buy her entire collection of puzzles, in Amazon USA and Amazon UK.
This month Cloudberries has launched their latest project: Tryptich. A 500-piece puzzle trilogy designed by Danish artist Jacco Blunt, with saturated colors and fun retro touches.
In addition, Cloudberries uses sustainable cardboard; they collaborate with Carebonfund.org to reduce the environmental footprint, and for every puzzle sold, they plant a tree!
---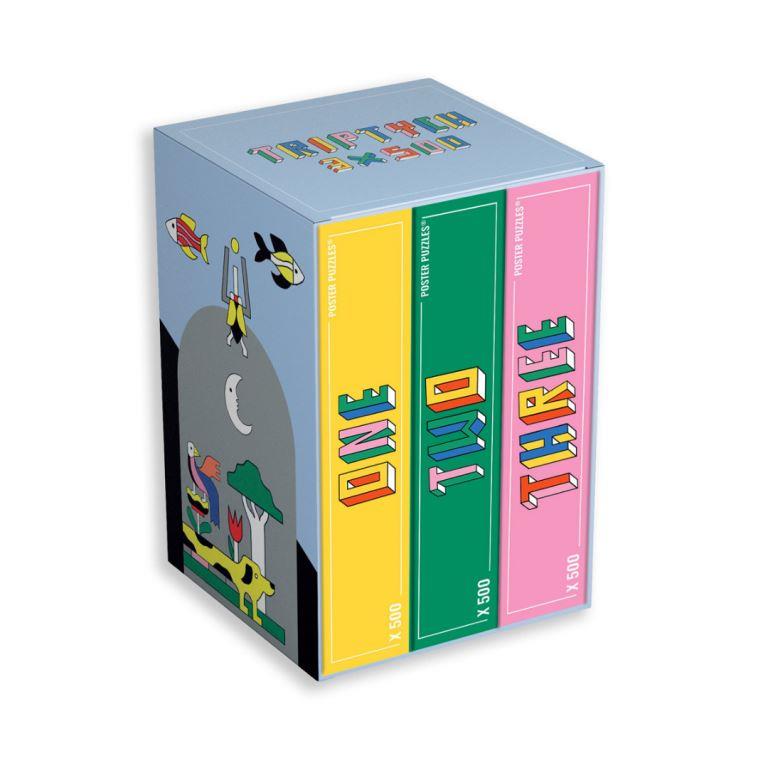 ---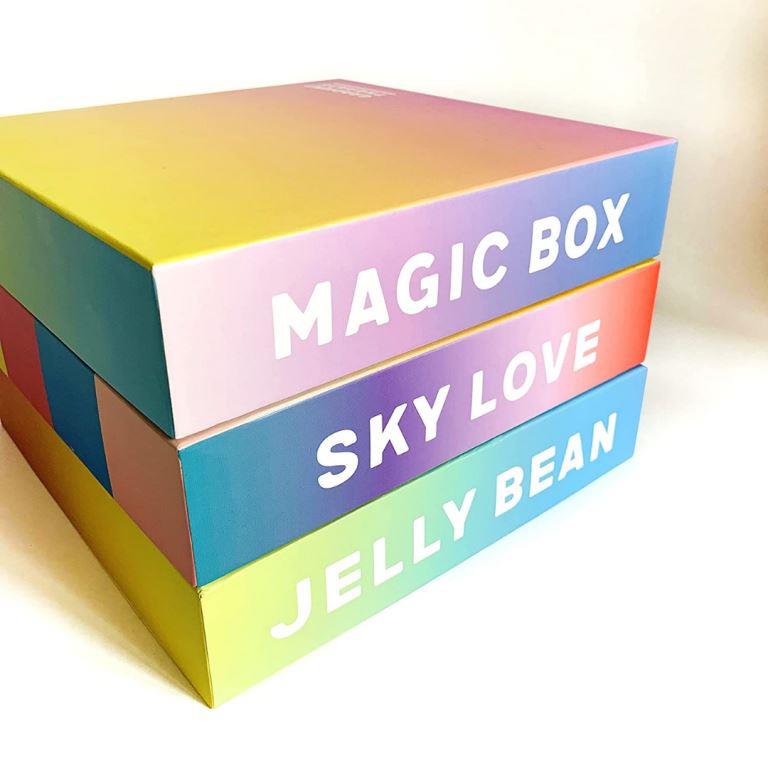 Jigsaw puzzles with cheerful colors and gradients! After so much stress, worries ... many puzzlers look for colorful puzzles with gradients or images that make us happy and relaxed.
Soonness brings us the Gradient Therapy Collection, 3 thousand-piece puzzles that promise to be a therapy, relax and give our mind a break. And yes, mine is on the way!
One But Many Puzzles recently released a collection of four puzzles illustrated by Alice Achoo. This artist has been based on her travels through Australia, her adventures, and the people she has met. In addition, she uses her creativity to support and design resources to support mental well-being. Not only that, her illustrations are beautiful, detailed, and colorful.
This brand also supports PANDA by contributing 5% of its profits.
---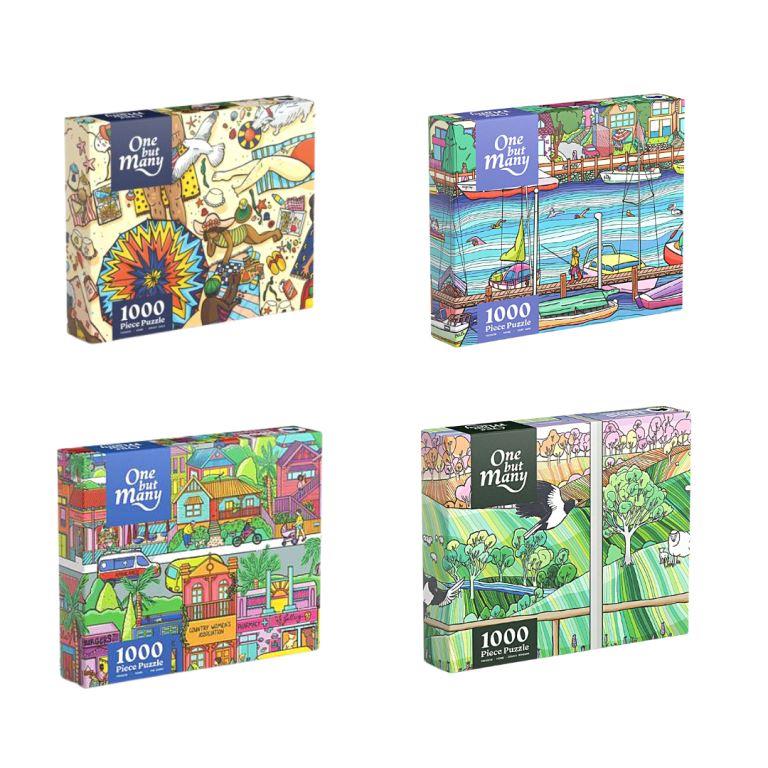 ---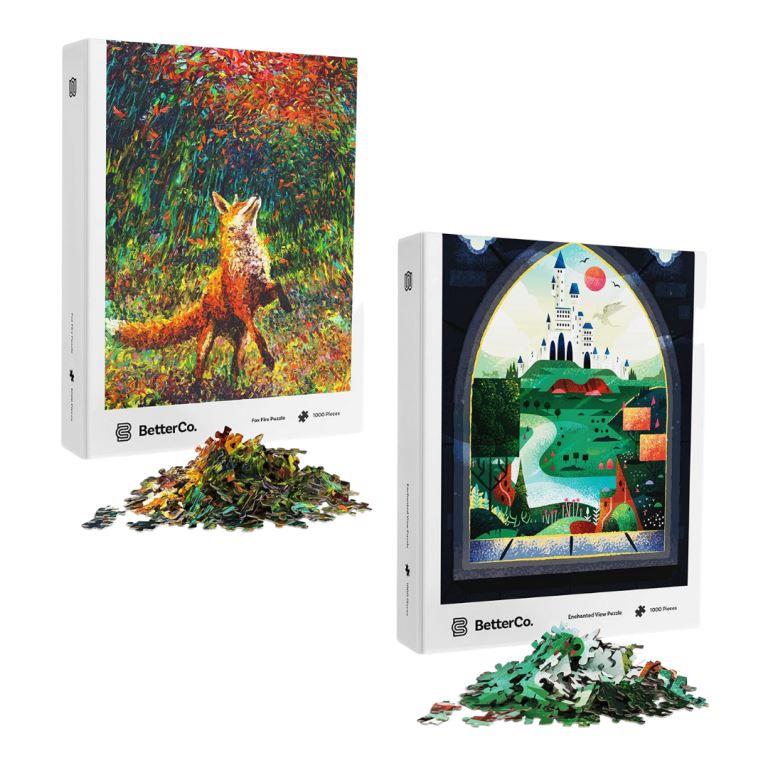 Whether you like images taken from stories (Enchanted View) or challenging puzzles and pictures with brush strokes (Fox Fire), in BetterCo, you will find a jigsaw puzzle for everyone.
I have taken advantage of the 2x1 promotion of the Black Friday weekend with the PuzzleTime code (valid on their website and Amazon), and I have ordered these two puzzles. I think Jimena has been good this year, and she deserves it.
Although these two are not for sale yet, Prismatic Scales and Stained Windows should be available in the next few weeks. They are from the Mintyfizz Puzzles brand, designed and created by Kelly, a teacher, mother of three, and expert puzzler.
This is the link to her website, where you can see the other two puzzles that she has in her collection.
---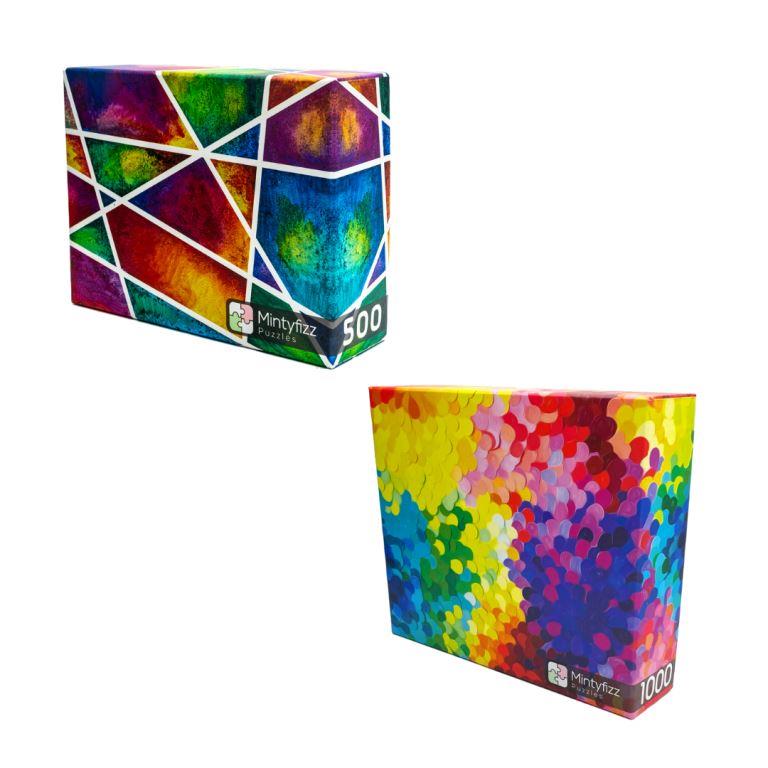 ---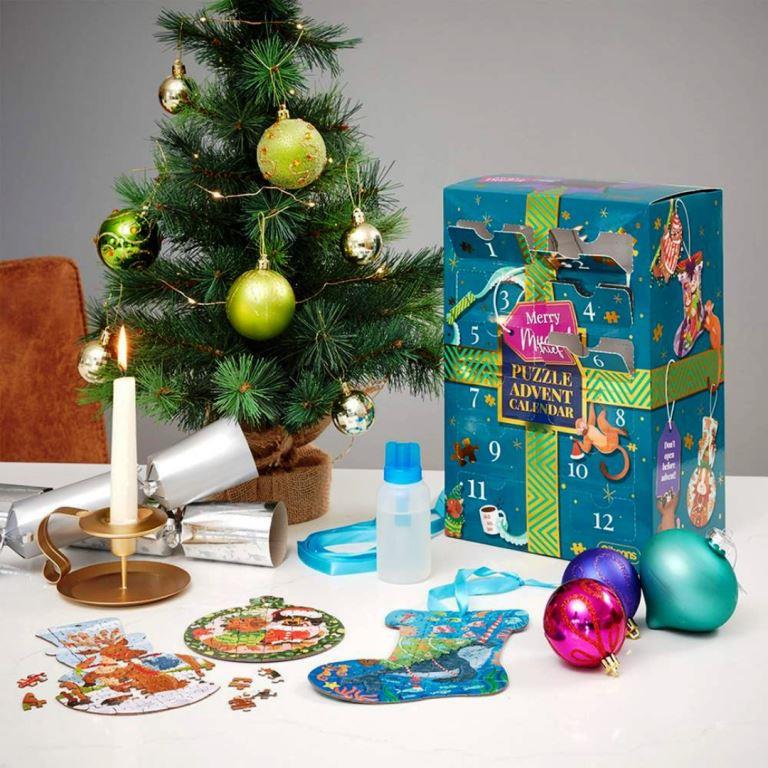 Since we are talking about Christmas gifts for puzzlers ... An advent calendar is the perfect gift!
Imagine having a mini-puzzle for each day until Christmas comes, the dream of many puzzlers!
This is the Merry Mischieve Puzzle Advent Calendar from Gibsons. All images have animals having Christmas fun.
If you like this calendar, don't miss the article on The Best Advent Jigsaw Puzzle Calendars of 2021.
We also have a puzzle for lovers of wooden jigsaw puzzles ... the Inexhaustible Abundance Mandala. It is available in three sizes: 200, 350, and 700 pieces.
Pieces with unique shapes, the mandala full of details... this puzzle promises to be a great challenge!
* Jimena: If you read this, yes ... this one is on the way!
---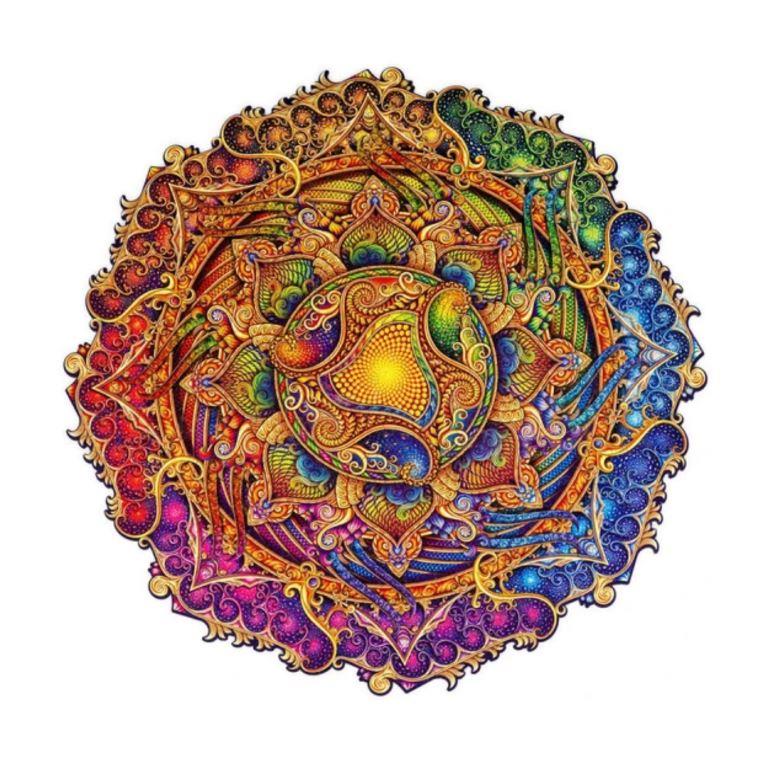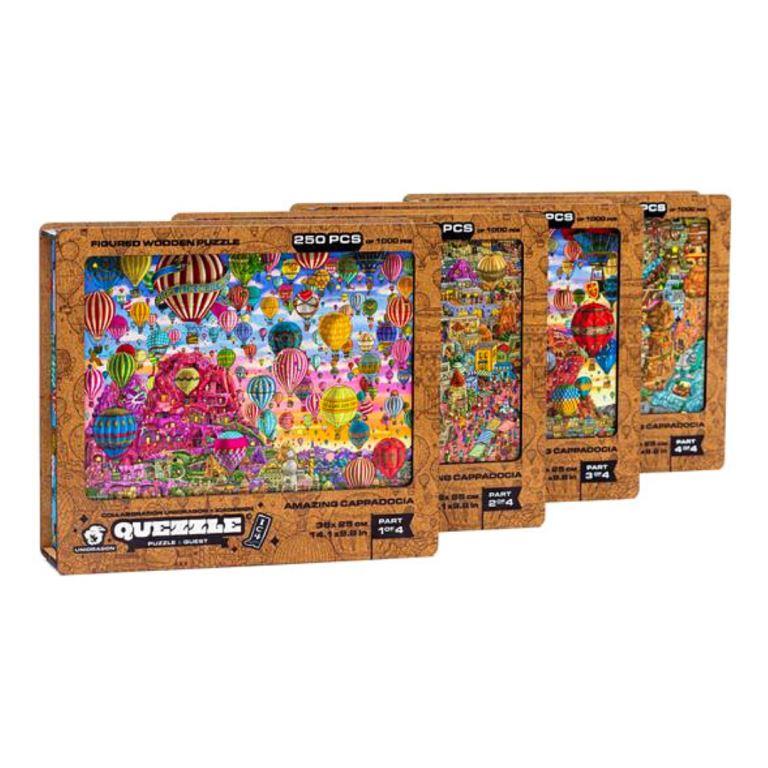 1000 wooden pieces, divided into 4 parts, each with 250 pieces. You will find 10 mini-adventures in each part that will help the prince of Unidragon free the princess! We have already done it, and we can assure you that they are very fun!
---
If you want a Unidragon puzzle, with the code CRONICAS you can have a 10% discount!
Well, this is the gift list; I hope this article has been helpful and has given you ideas of what to give to your favorite puzzler. I think Jimena has been a good girl this year since I have some of these gifts on the way already!!.
And for you, what is the puzzle gift that you would like the most?