Gradient puzzles are here to stay! For a few years now, we have been seeing more gradient puzzles on the market and many of the puzzle manufacturers are following this trend.
Assembling a puzzle with all the colors of the rainbow and different shades of colors is very relaxing and fun. There are gradient puzzle models for everyone, from easy ones like Cloudberries's Gradient to challenging ones like Clemens Habicht's tone variations. We can also find round models and even a 3D sphere!
Here we will share the 10 best gradient puzzles, starting with the classics and on to the latest models, and finally we will review the Play Group collection that deserves a special mention.
---
About 3-4 years ago Cloudberries released the 1000-piece "Gradient" puzzle, one of the first puzzles of its kind. Although many may think that it is a difficult puzzle, it is much easier than it seems.
This year they have released the 2000 piece version and it is impressive.
Here you can see a video with the review of this puzzle! We recommend you try any of its versions!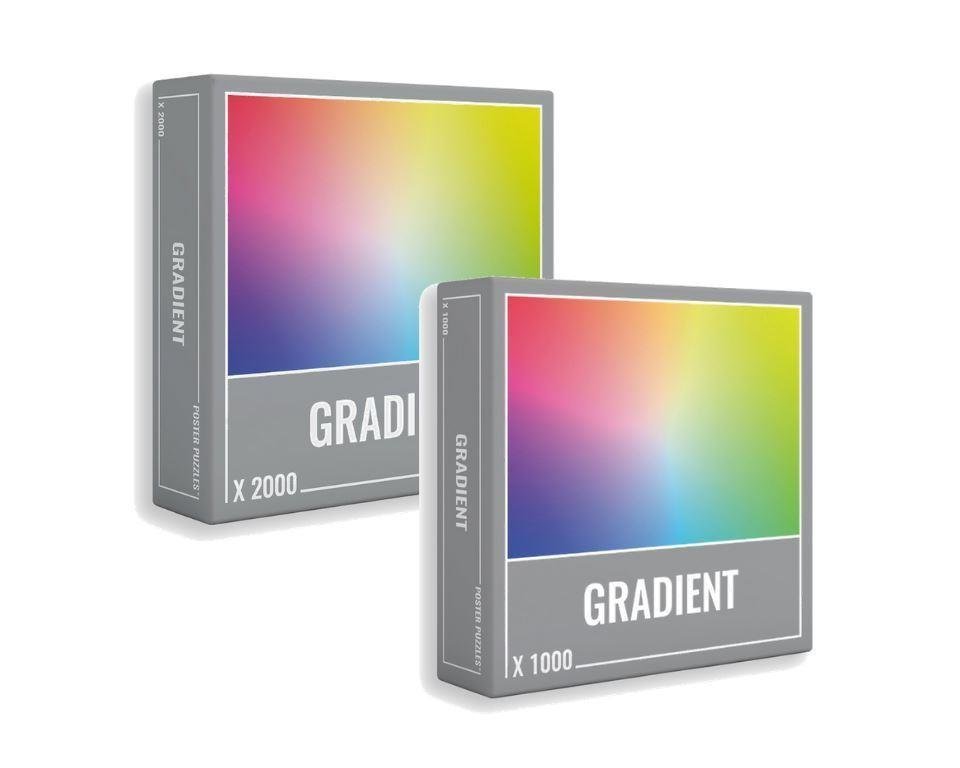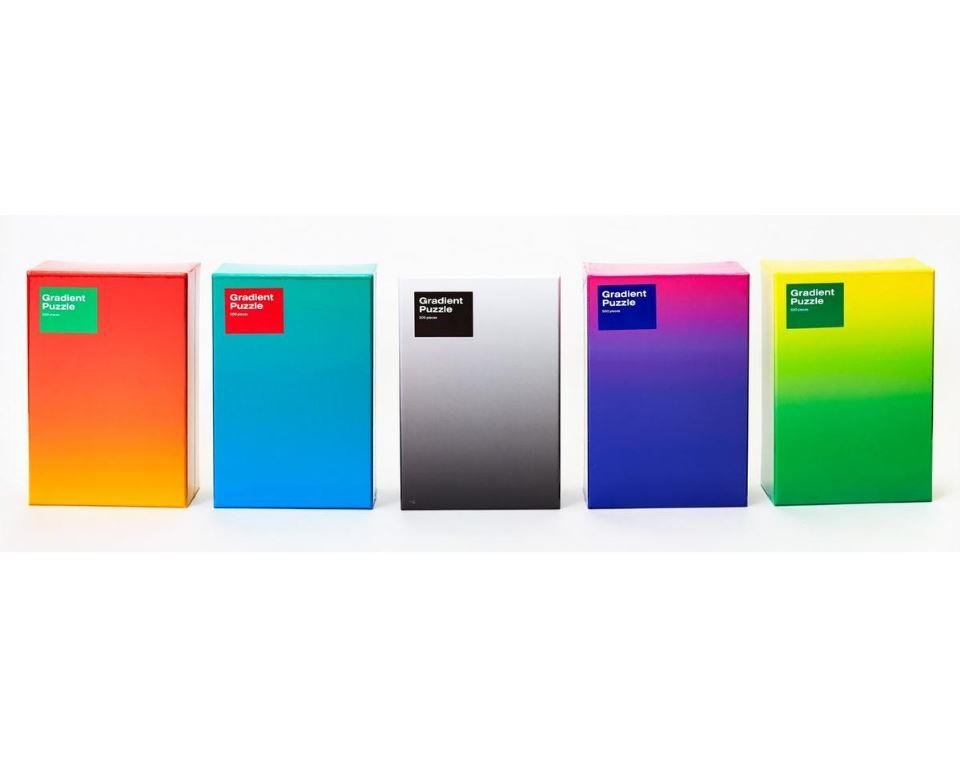 ---
The AreaWare design store has a line of very funny puzzles within which we find the Gradient Collection. This consists of 5 puzzles in which there is a color gradient between two colors.
Each puzzle can be found in three presentations: 100, 500 and 1000 pieces. You can choose between making the complete collection, the tones that you like the most or even mixing them for those looking for a challenge!
---
Although it does not cover the entire range of colors, it goes from pink to blue and a little white, it gives us a beautiful and striking end final. Having fewer colors with a wide tonal range makes it a bit more difficult!
Are you ready for this challenge?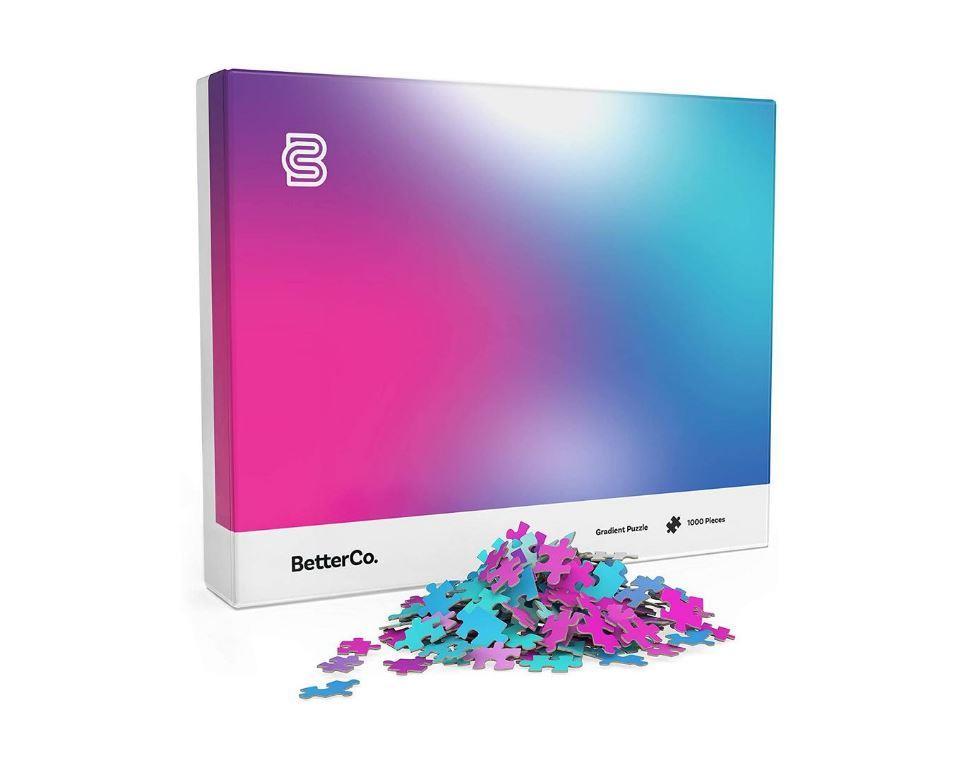 ROUND PUZZLE - BLAZING WITH COLOR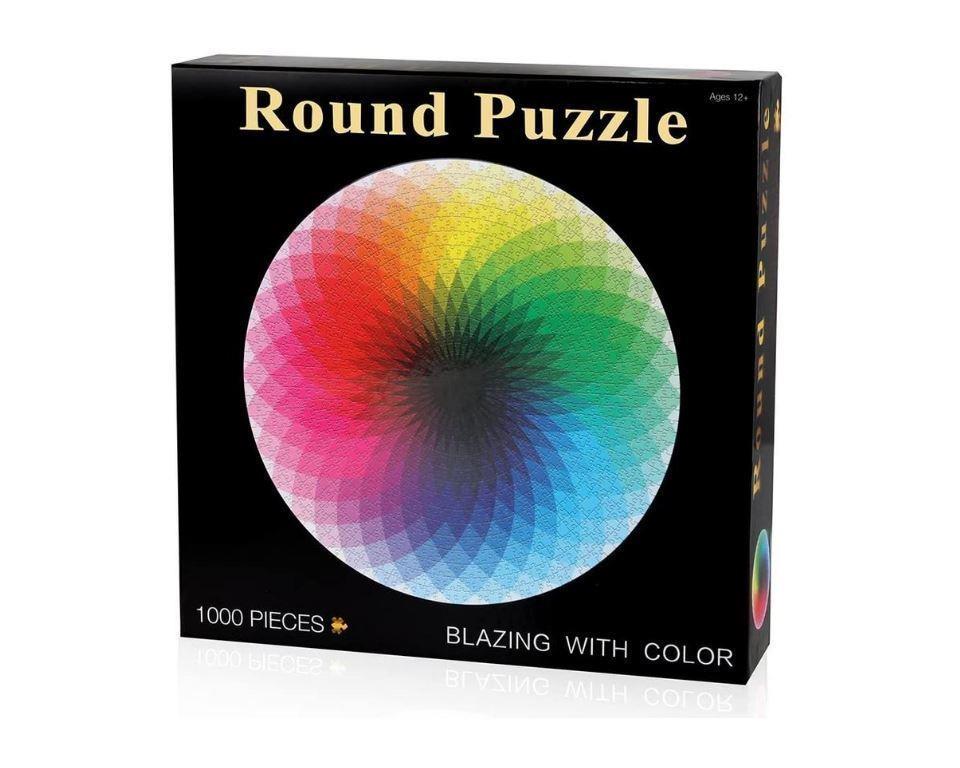 ---
This puzzle can be found on Amazon, and we can honestly not tell you the brand, since it appears under different names. It is a round 1000 piece puzzle with a kind of flower - rainbow inside.
If we turn the puzzle around, we will see that it is divided by zones and each one of them has a different letter to facilitate amateur puzzlers in their assembly.
PUZZLES DE GRADIENTE DIFERENTES
---
Cloudberries has several gradient puzzles and within them we find the 1000-piece Pixels puzzle.
In each row we have a color that goes from light to dark. This image is made up of 280 pixels and each one of them has a different tonality. This pixels arrangement will certainly help you a lot to finish the puzzle, making it much easier and fun.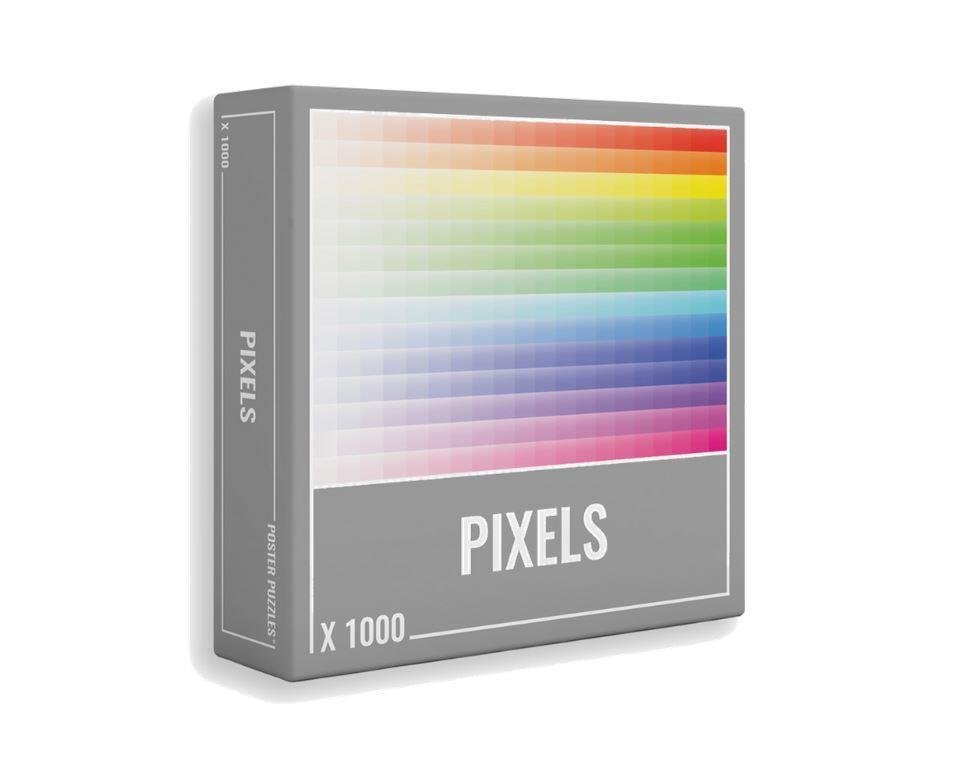 ---
The following puzzle is from the Italian brand Clementoni and belongs to the 2020 collection.
The peculiarity of this puzzle is that it seems to be a view of the rainbow through a kaleidoscope. A different approach to gradient puzzles and very curious.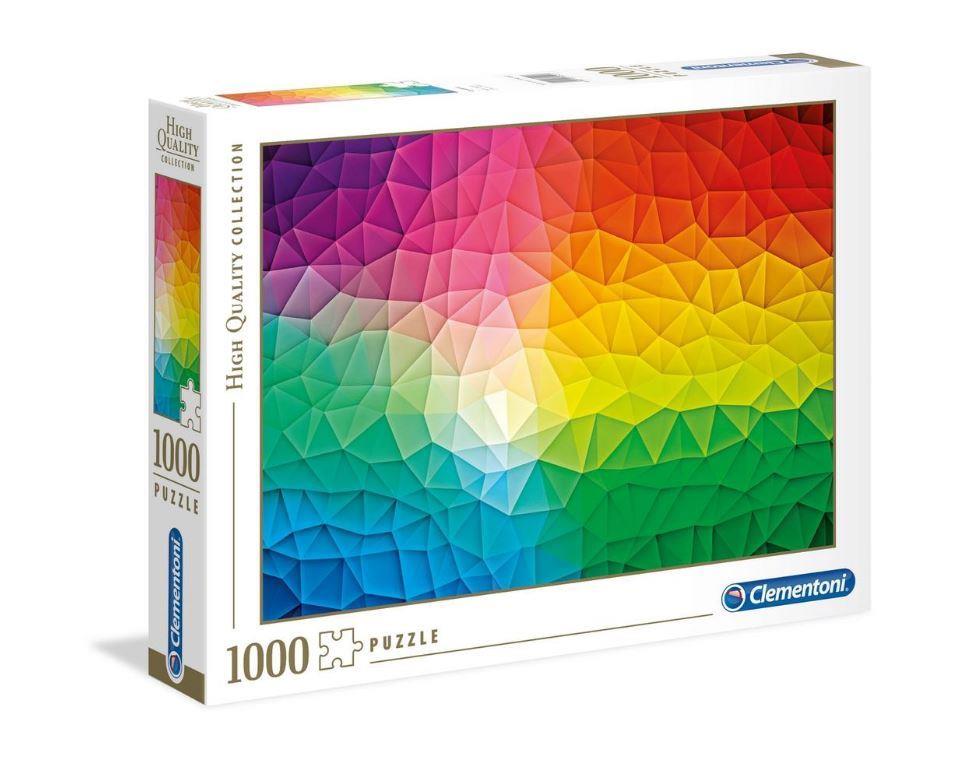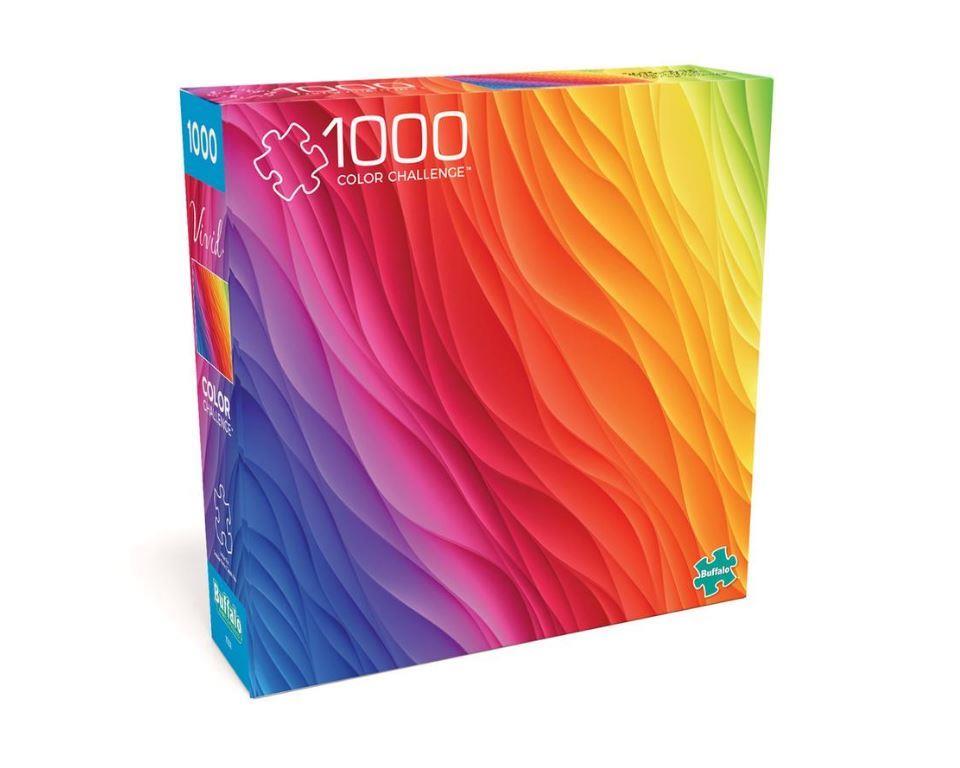 ---
Within the Vivid collection, images with vibrant colors, we find the "Vivid Color Challenge" puzzle, which has the colors of rainbows with a texture similar to the waves of the sea.
The texture of the image could be the key to guide us when assembling this puzzle.
---
This is Cloudberries' third gradient puzzle, without a doubt they know how to put a good spin on this type of puzzle.
The image is divided into three large triangles, each with a gradient between two colors. A very striking minimalist puzzle.
Of the three gradient models that this brand has, we can say that this is the most difficult of them, although not impossible to do. Highly recommended!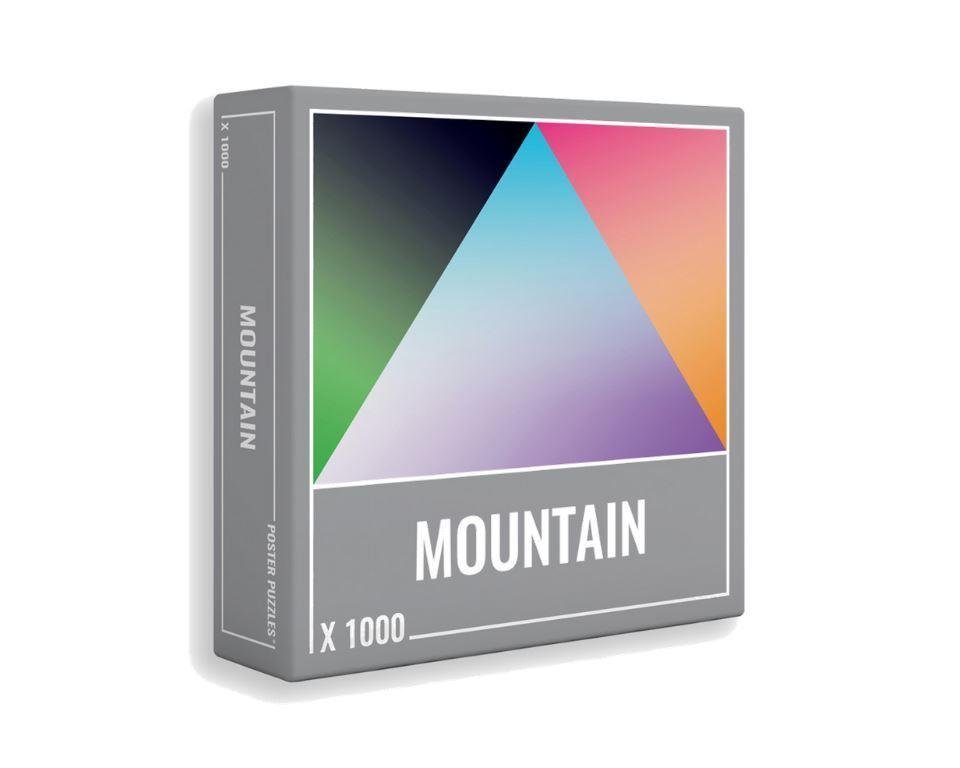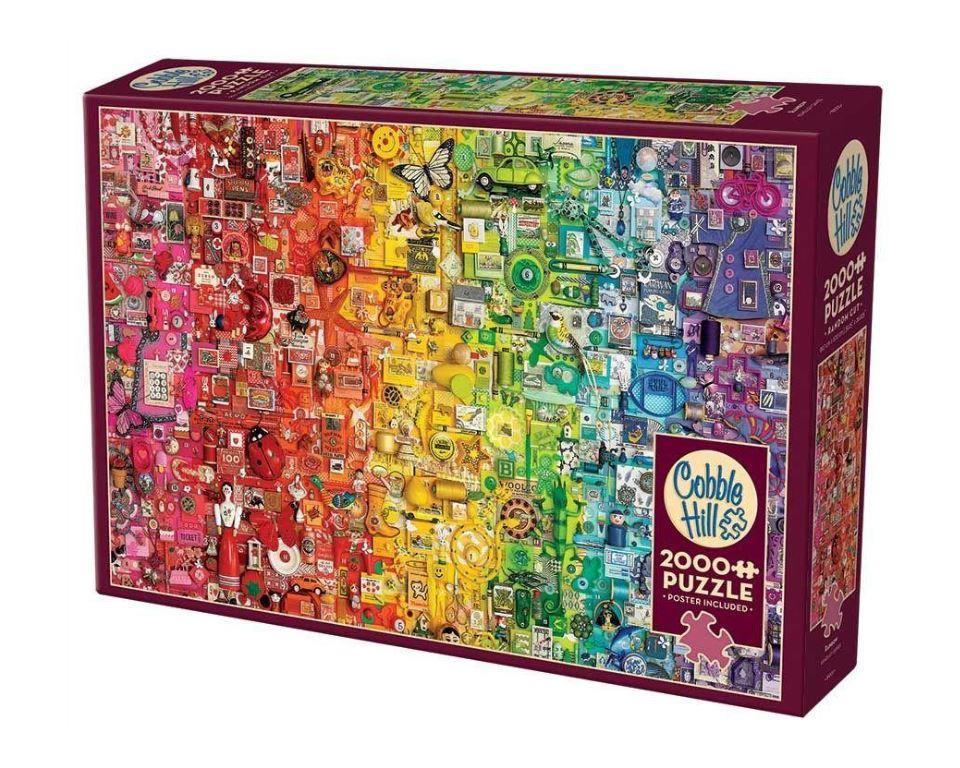 Although it could be classified as a rainbow puzzle, the fading between colors also makes it a gradient puzzle.
Designed by the artist Shelley Davies, it is a 2000 piece collage with typical objects of the color in which it is located. Without a doubt, a full-blown exercise of attention! You have to look at which object it is to know where it is located in the puzzle!
Cobble Hill also has 1000 piece puzzles for each color, completing the rainbow collection with 7 different colored puzzles, plus this one with 2000 pieces.
COLECCION ESPECIAL DE GRADIENT
This Gradient puzzle collection is so complete that it deserves a special mention.
They have recently changed their name to The Play Group and this collection retains the Clemens Habicht name. Its first 1000-piece model was released in 2014, and it is also the first model to have the full CMYK spectrum.
CMYK is the acronym for basic colors in English (Cyan, Magenta, Yellow and Black/Key).
This puzzle has a unique touch, instead of fading the colors, each piece is from a different color.
The gradient collection has been so successful that it already has 8 versions, including one with 5000 pieces, a round one, a sphere and an iridescent one that changes color. The four most recent ones are mixes of tones by dots that make them very interesting.
---