Would you do a BORDERLESS puzzle with CRAZY pieces?
May 5, 2020
Author: Jimena G.
Have you ever thought about a puzzle whose edges were not straight and the pieces were all different and had irregular shapes?
---
Last year the Polish brand Trefl presented a new collection of puzzles called "Crazy Shapes", which consists of six 600-piece puzzles in which you will not find straight lines ... so the edge stops being straight to have a completely asymmetrical shape. In addition to having very different pieces both in shape and size. A daring proposal that will undoubtedly take you out of the puzzle routine.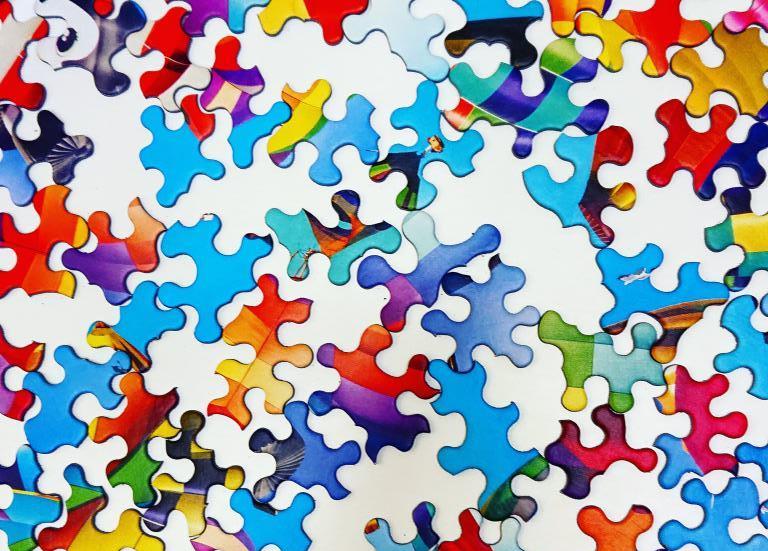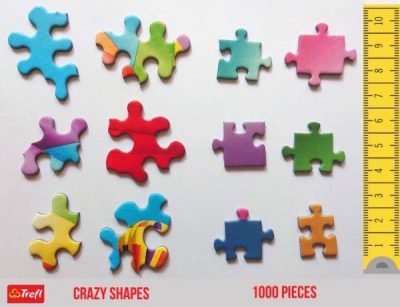 ---
We have done two of the six models currently available and we'll tell you how they are and how was our experience.
The first thing we notice when opening the bag is that the pieces have a larger size compared to the other puzzles of this brand, so a 600-piece puzzle is similar in size to the usual 1000 pieces of Trefl.
The most striking thing about this puzzle is THE PIECES! They have irregular, rounded shapes, and are different from each other. It could be said that it doesn't have repeated pieces and that these also vary in shape and size. At first it may be strange, but after a few minutes you get used to it and you can do the puzzle without problems.
The vast majority of people separate the border pieces at the beginning, but here the challenge is that "it is a puzzle without edges". Even if you try to identify the border pieces, it is very difficult to know which ones they are. So you have no choice but to start with the image and leave the border at the end.
---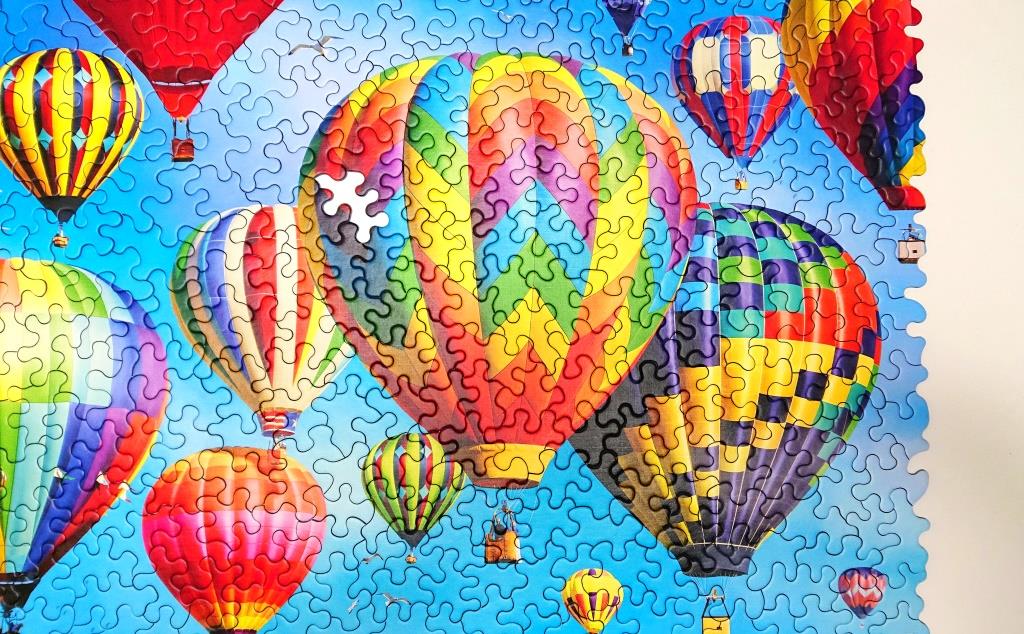 Although they may seem very difficult puzzles at first glance, their assembly is easier than you can imagine. The images in this collection are cheerful, with bright colors and many contrasts and this makes it easier to identify which area each piece belongs to. Of the six models that currently exist, the most difficult is the tiger (and also the most striking) and the easiest is the balloons, so you have an option for each degree of difficulty.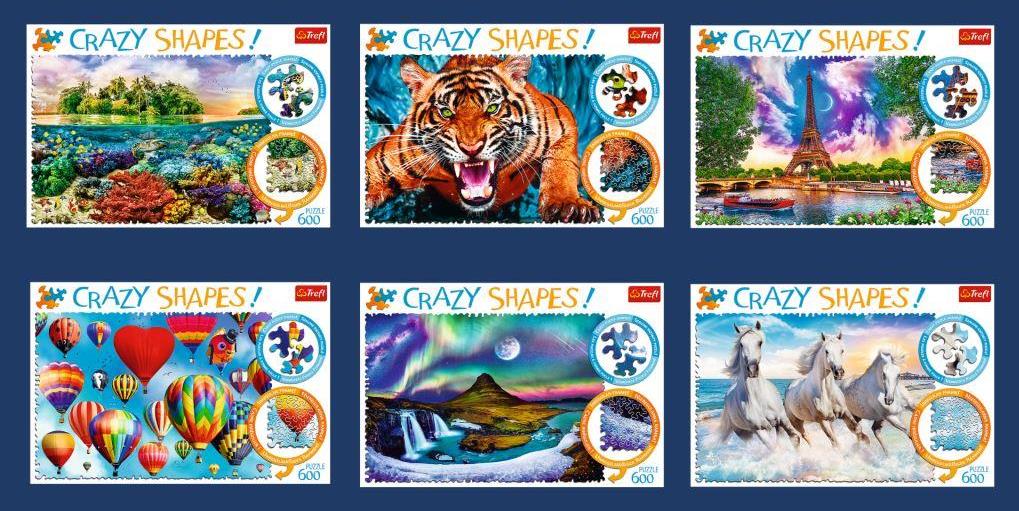 Another feature is that the piece fit is good and allows you to lift the puzzle without glueing it and that it does not disassemble when doing this, largely due to the thickness of the pieces that is greater than the one used by this brand in its other puzzles. The pieces of Crazy Shapes are 1.95 mm thick, while those of a thousand-piece puzzle of this brand with its usual cut are 1.8 mm.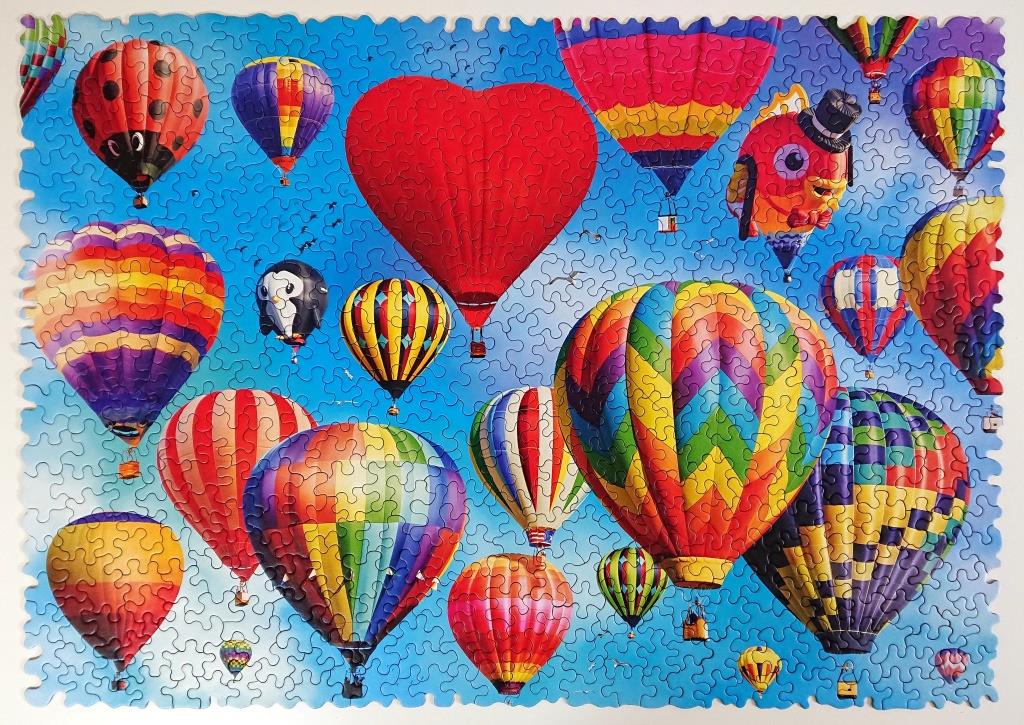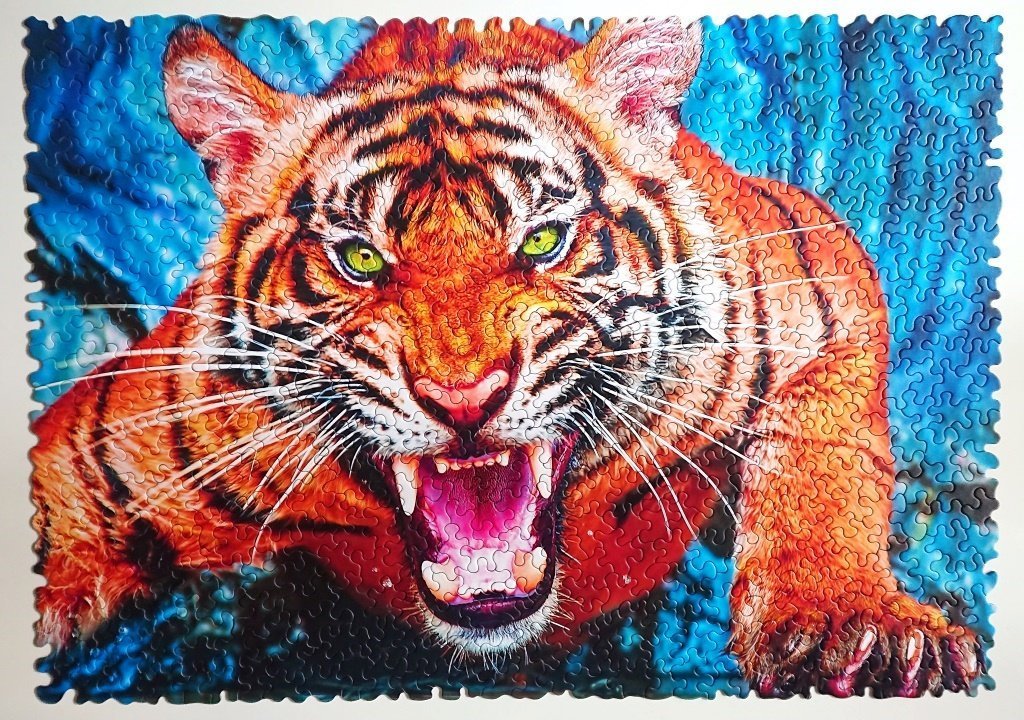 Without a doubt, an interesting proposal that we liked a lot. A different puzzle approach that must be done from the image to the edges, ideal to do between more traditional puzzles and break the routine!
Would you dare to try one?
---
*This video has English subtitles.