Our puzzles from the 2nd quarter of 2020
June 20, 2021
Author: Jose Luis Ruiz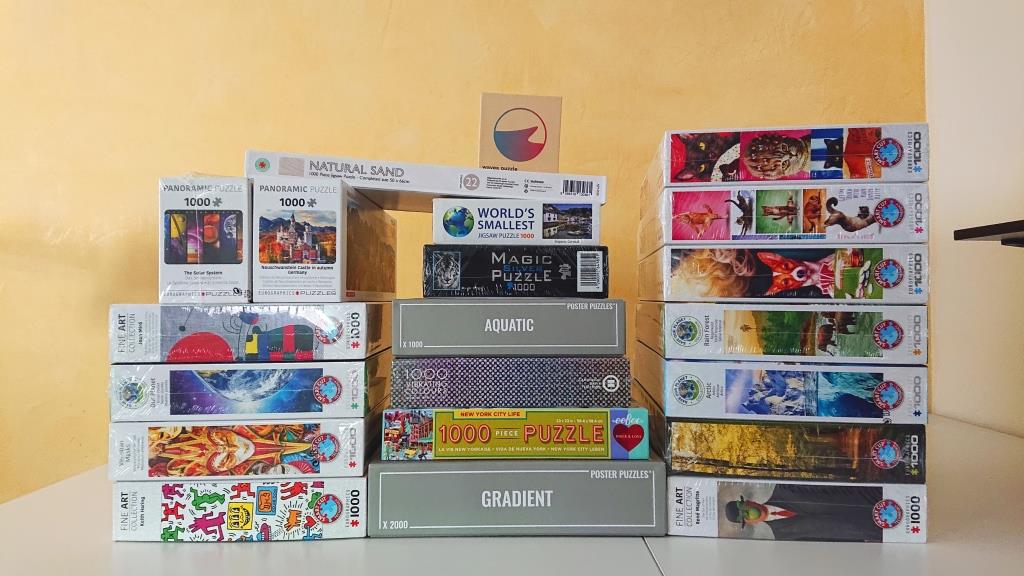 This post comes almost a year late; as is well known, the pandemic has caused great upheaval for many families. It has been challenging to get back to our routine, but here we are, and I hope to catch up soon. For several years we have been sharing the puzzles that we added to our collection per quarter, so this time I bring you our puzzles from the 2nd quarter of 2020. Again, I hope to have the posts up to date soon; we have many puzzles to show you!
The first puzzles of this quarter are from Cloudberries! OTC (Old Teddy's Company) - the Cloudberries distributors for Spain have sent us two of 2020's novelties, thank you very much! The Aquatic puzzle with numerous fish, as the name suggests, and the highly anticipated 2000-piece version of the Gradient puzzle. You may have heard Jimena say that she is her favorite puzzle, so you can imagine how she went when she saw this version! We will already share photos of the progress with the Gradiente - able to reserve a day to sit down to do it and finish it on the same day!
---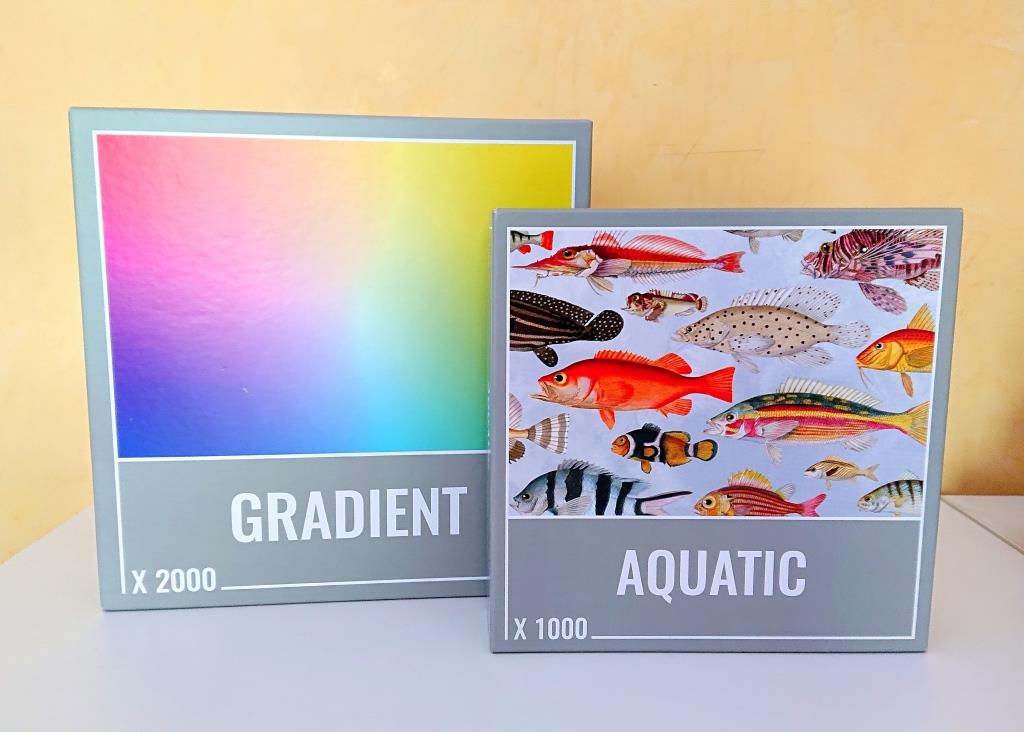 As the Covid-19 crisis continued, what happened to the puzzles in April was incredible… they were more depleted than toilet paper! Puzzle stores saturated with orders, others with the majority of puzzles out of stock. Chaos!!!! Luckily Jimena (I'm starting to think she's a bit of a witch ... had stock for a few confinements ... otherwise, we would do marathons to find them online.
Well, what was going on, we spoke with Juguetes Magín, who has a large stock of Eurographics, and you can imagine what has happened. On Thursday night, she saw the puzzles that she liked ... and Saturday morning, the box arrived. Funny Cats by Lucia Heffernan (she had recently done the one with dogs that she loved), you know that animal puzzles lose her. Also, one from the new Eurographics collection of Earth, ever since she saw it in the catalog, she wanted one. One from Neuschwanstein has also come in panorama edition and one from Joan Miró; we have found that many people have a hard time, and we have decided to try it ourselves. As you can see, they are all very varied. Thank you very much, Juguetes Magín !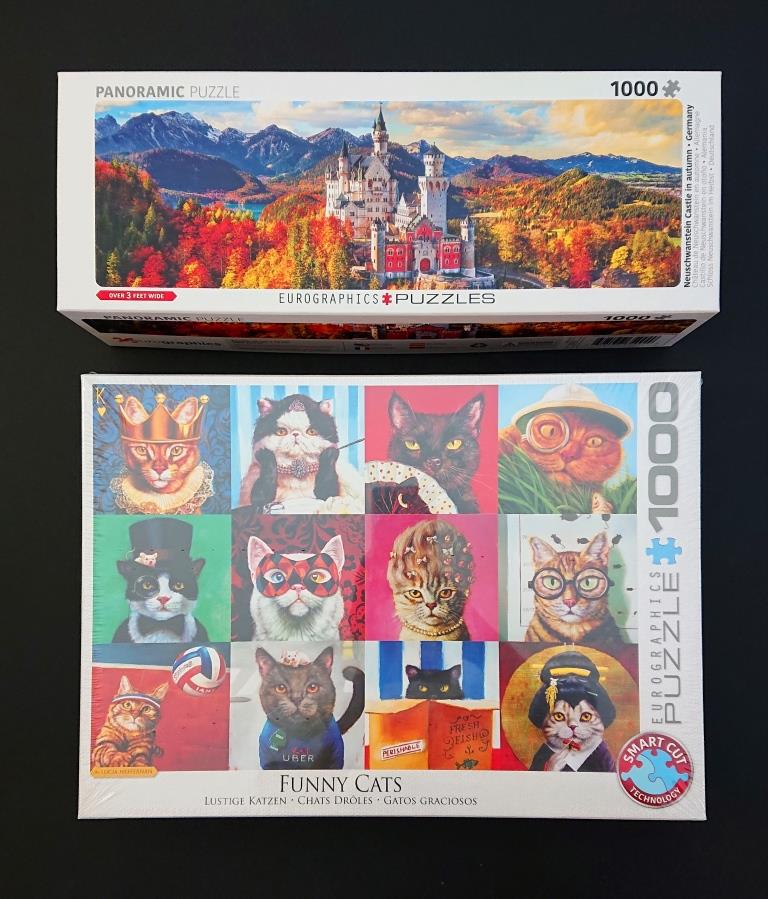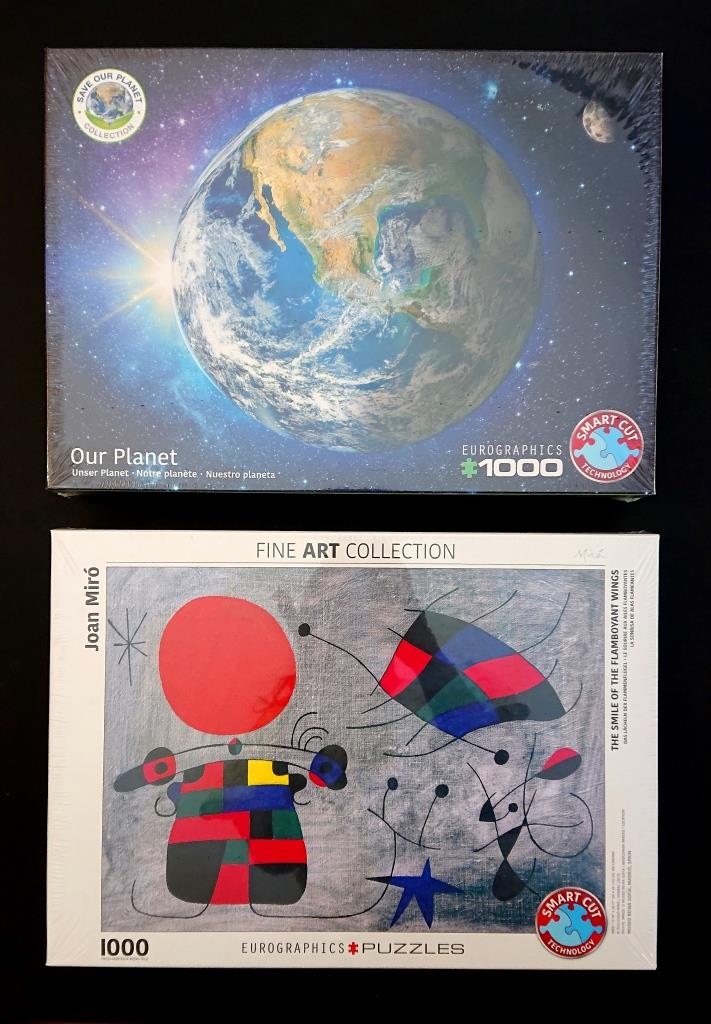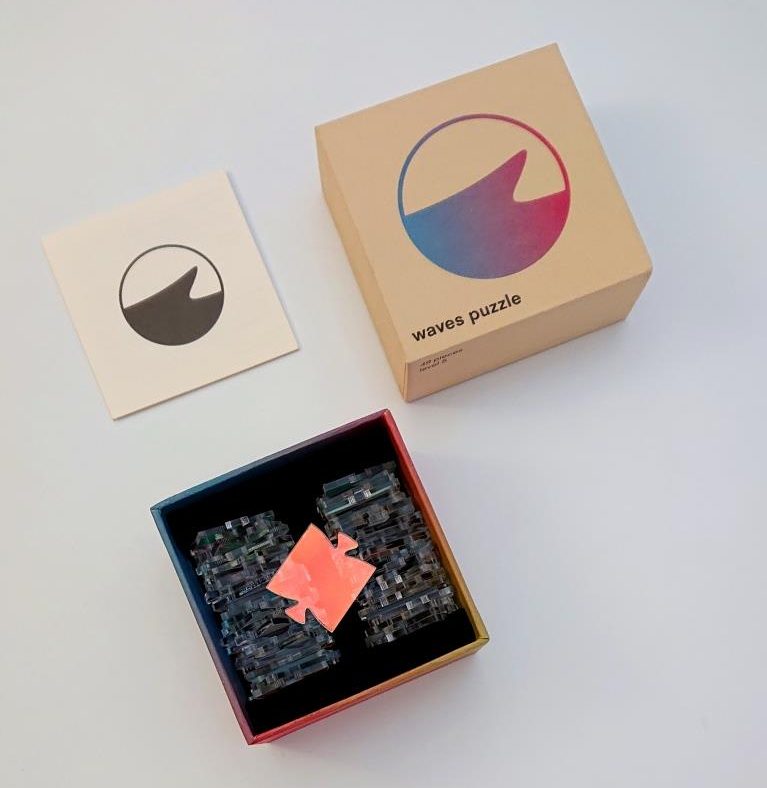 ---
In May, we received a very curious puzzle, which came from the United States. It is from the Waves Puzzle, and it is made of acrylic. But the most exciting thing is its color… iridescent! And depending on how you look at it, it changes color. It comes in a tiny box and has 49 pieces and various solutions.
You can watch our YouTube video to see how our experience has been!
It is not a secret that we order Amazon for many things in this house, I for tech stuff and Jimena ... puzzles.
I don't know how he does it, but every time I ask her if she wants something ... she has a puzzle on her wishlist waiting to be ordered.
In this quarter, she has ordered two. The first was a 1000 miniature piece puzzle from Cheatwell, which according to the box, is the "World's Smallest Puzzle" and of course, she had to order it to see how small the pieces were.
The second is the kind of puzzle she loves to order... but stays on the shelf a long time. A challenging puzzle. This time it is a metallic puzzle from M.I.C. with the image of a silver tiger and with blue eyes. I'm sure she'll ask me to help sort the pieces by shape if it gets stuck.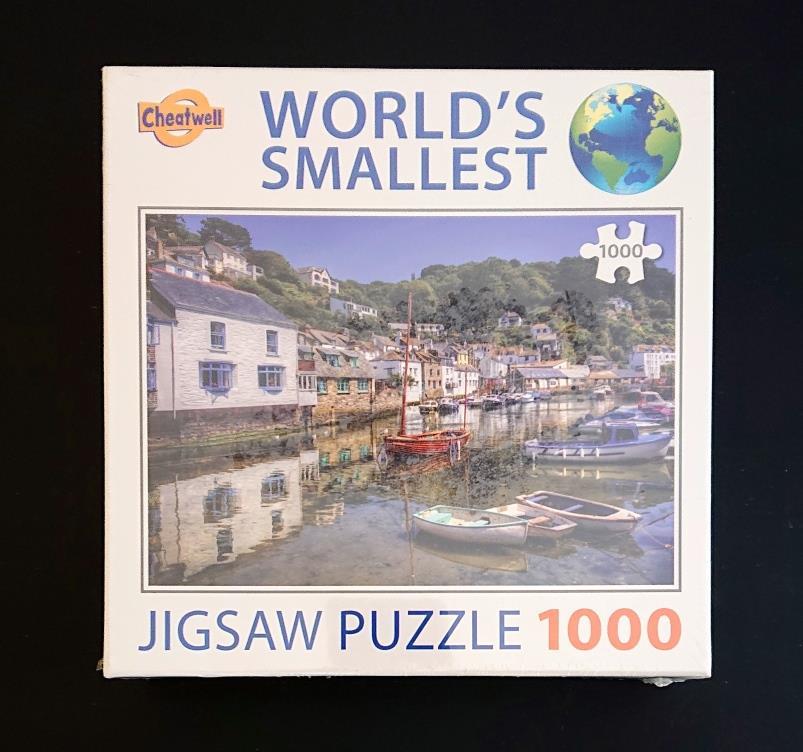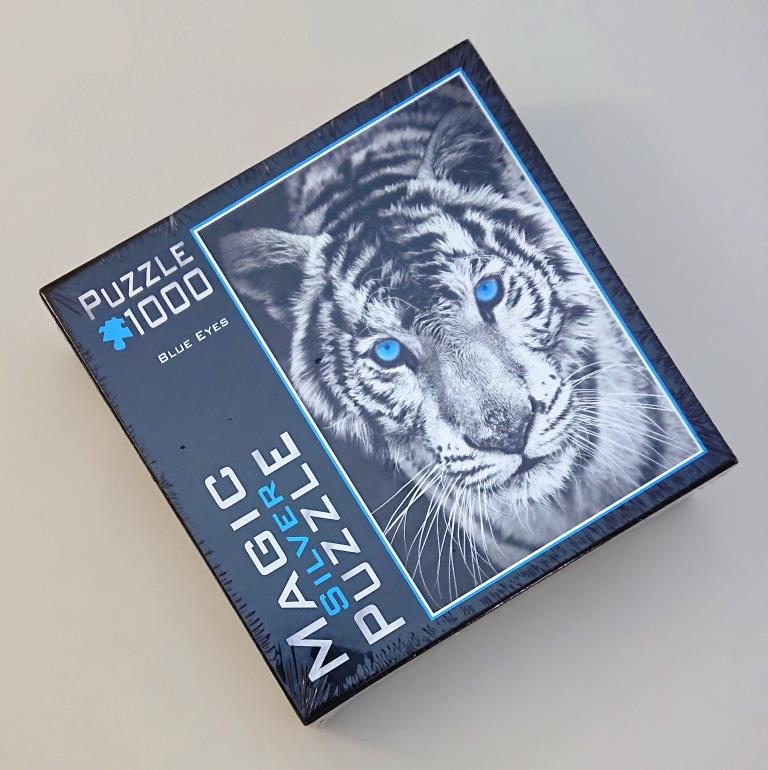 ---
From the U.K. comes a long-awaited puzzle and, likewise, difficult! The All Jigsaw Puzzles store in the United Kingdom has a challenging puzzles collection (which you can find on Amazon), and in their 22nd edition, they have chosen the photo of these sand dunes. This is a challenge !!!!!!!! We will tell you how this puzzle goes. I can see myself making endless cups of coffee, hehe.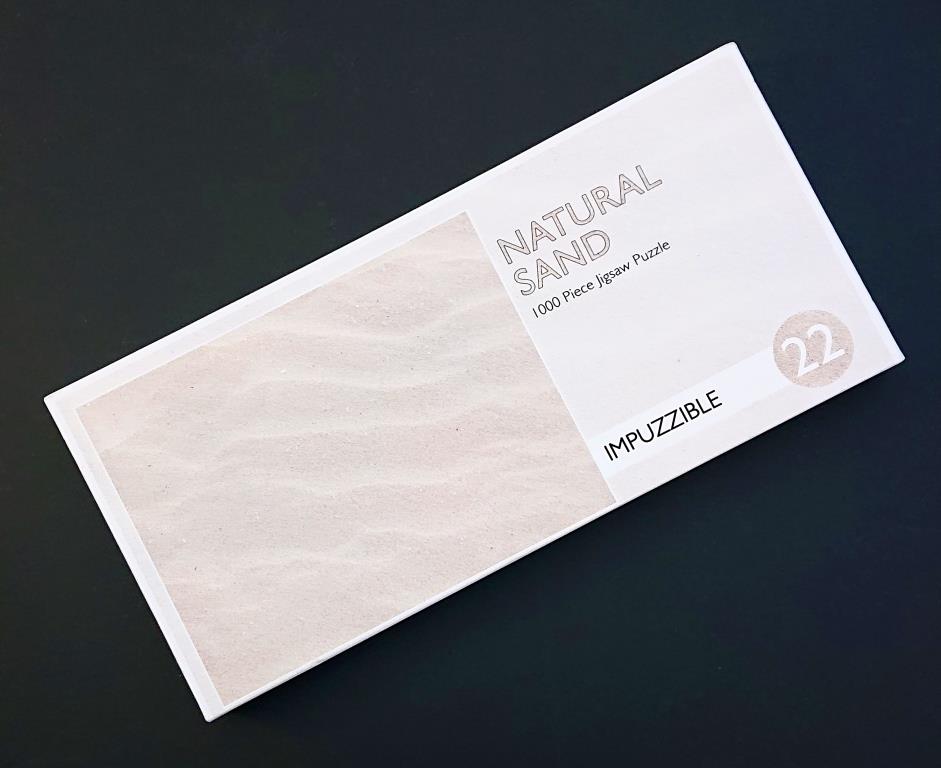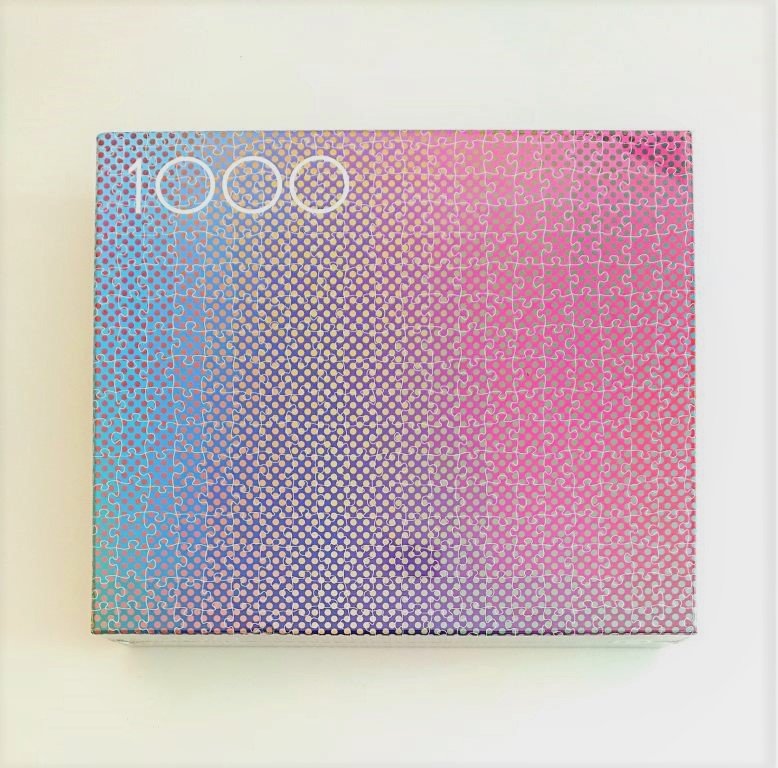 ---
This quarter we have received a puzzle that has made us very excited. From Playgroup Design (formerly known as Lamington Drive), we received an email with a very nice initiative. They have prepared 50 puzzles for healthcare providers that have been providing service during COVID-19…. Since she had never tried them (and working during the Covid has been very hard for her), I nominated her. She has been one of the chosen ones and has received a 1000 piece Vibrating Colours puzzle. Thank you very much for this gift!
To finish, we have a few puzzles from Eurographics and one from eeBoo that came from Puzzles Magin. As we have told you at the beginning of this post, we have discovered this puzzle store in the middle of the pandemic, and in the middle of summer, they made a Eurographics puzzles sale ... and how not to take advantage?
As you can see in the photos, two more from the Our Earth puzzles have fallen, impressive Keith Haring and Magritte, one of the Solar System and the Venice Masks, and a challenging puzzle... the forest. Plus the eeBoo's New York puzzle!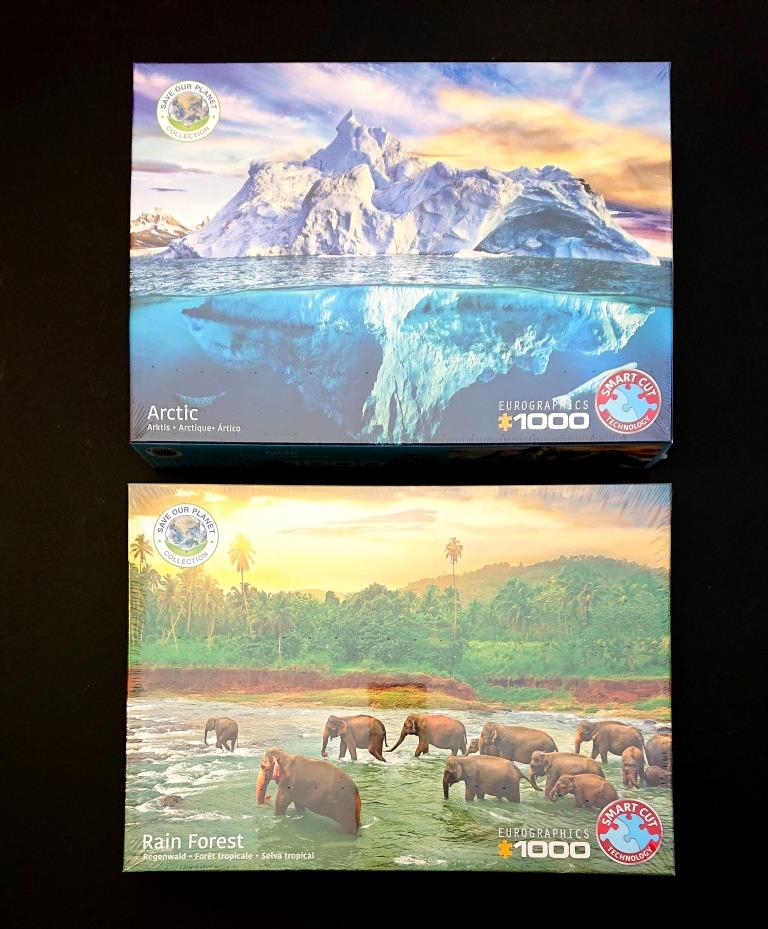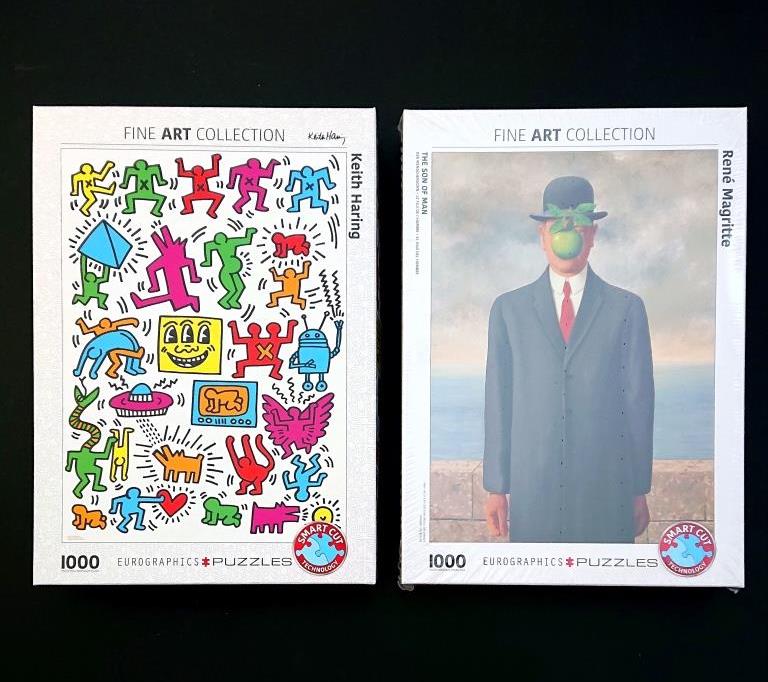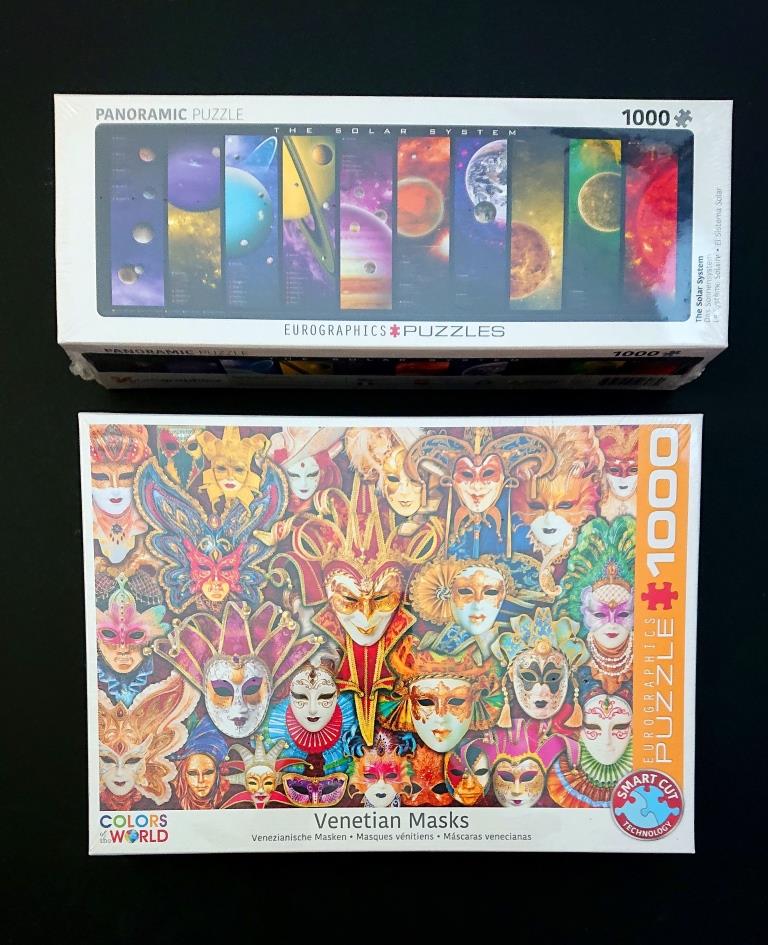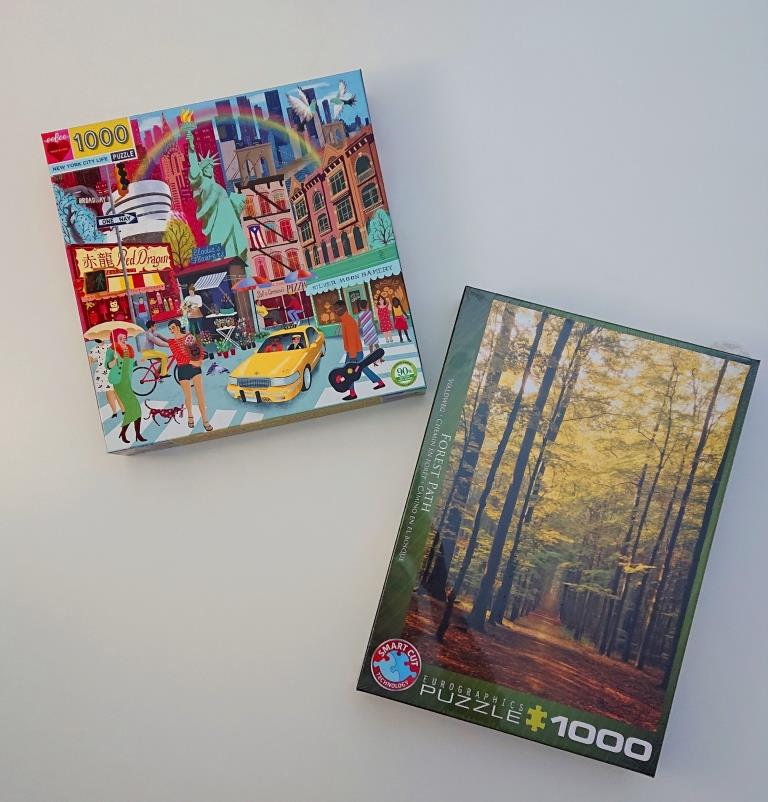 Not bad... 21 puzzles from the 2nd Quarter of 2020! Considering the difficulty of finding puzzles, we looked for fun images to lift our spirits a bit and that they were also of very varied brands.
One of the things that we have observed during the pandemic is that puzzlers have dared to try more brands, which has led to new brands entering Spain throughout this year. Have you tried any brand in the last year?