PUZZLE REVIEW
SULO PUZZLE
---
There is a new French 🇫🇷 puzzle brand... Sulo Puzzle! And here is a review of one of their puzzles called Invoke. Their motto is to make unique puzzles with responsible resources and in limited editions. Albert Tercero is the author of this illustration that had us thinking the whole time we were doing the puzzle... What is this guy thinking?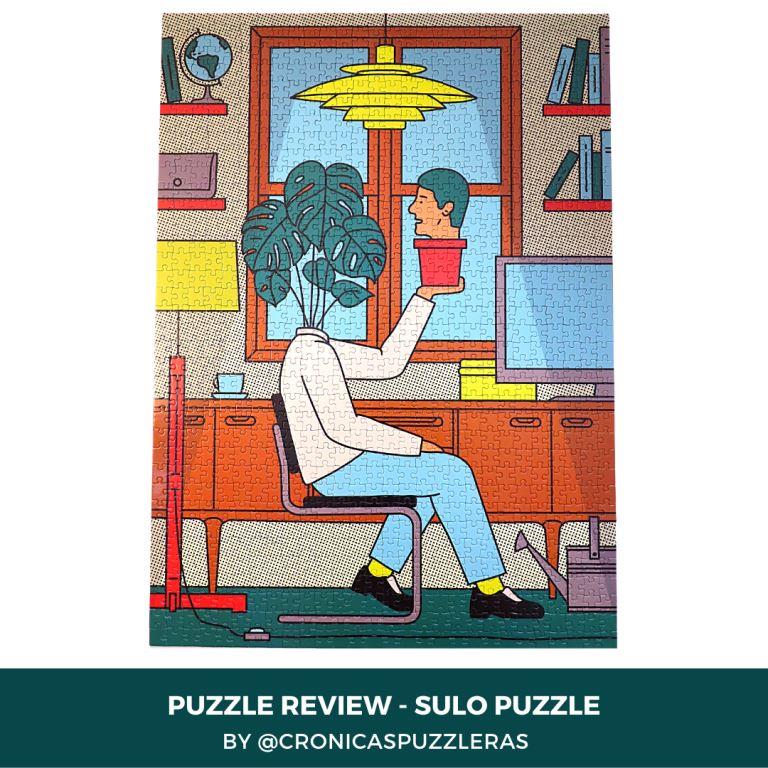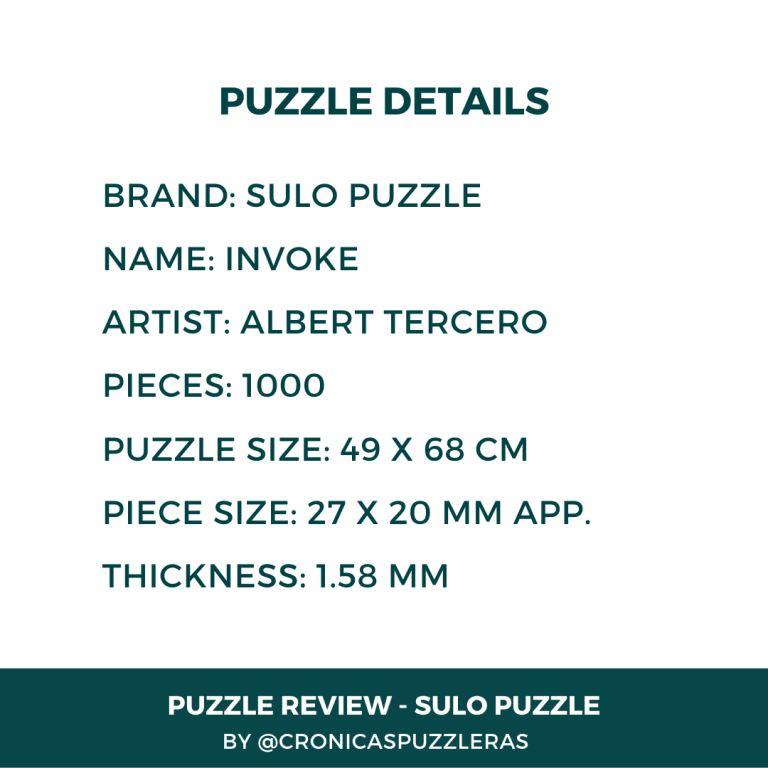 Small box (22x22x5 cm) with a detail of the picture on the front and sides. In the back, you have the whole picture with some info on the size and artist. The pieces come in a sealed transparent plastic bag.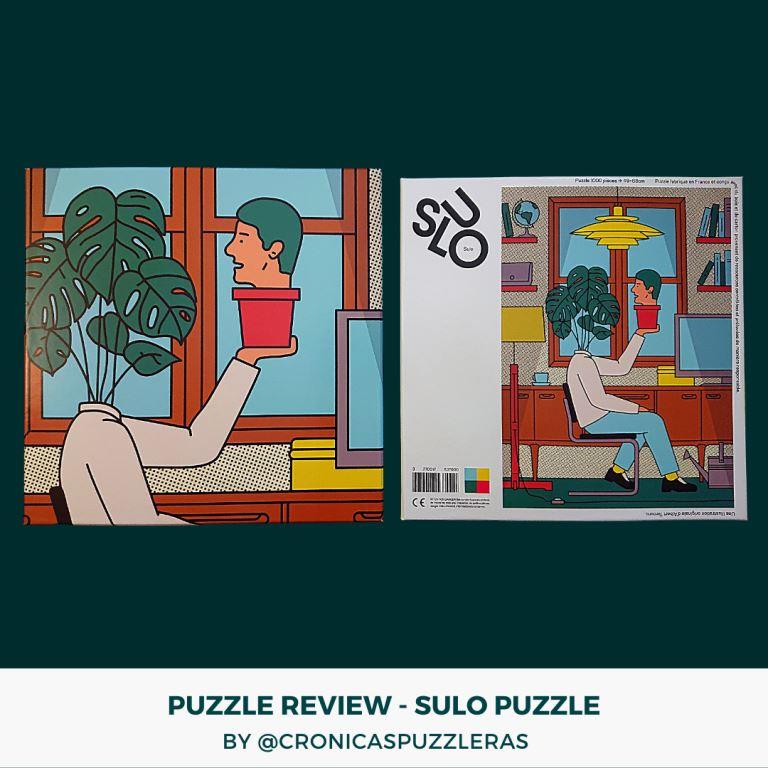 This puzzle is made with a modified ribbon cut grid, but there is a catch that I really liked, sometimes lines won't fit at the same height between the lines which takes you out of your comfort zone, but also makes it more interesting.
The average piece size is about 27 x 20 mm. The cardboard is 1.58 mm thick with a grey back and a mild glossy finish on the front.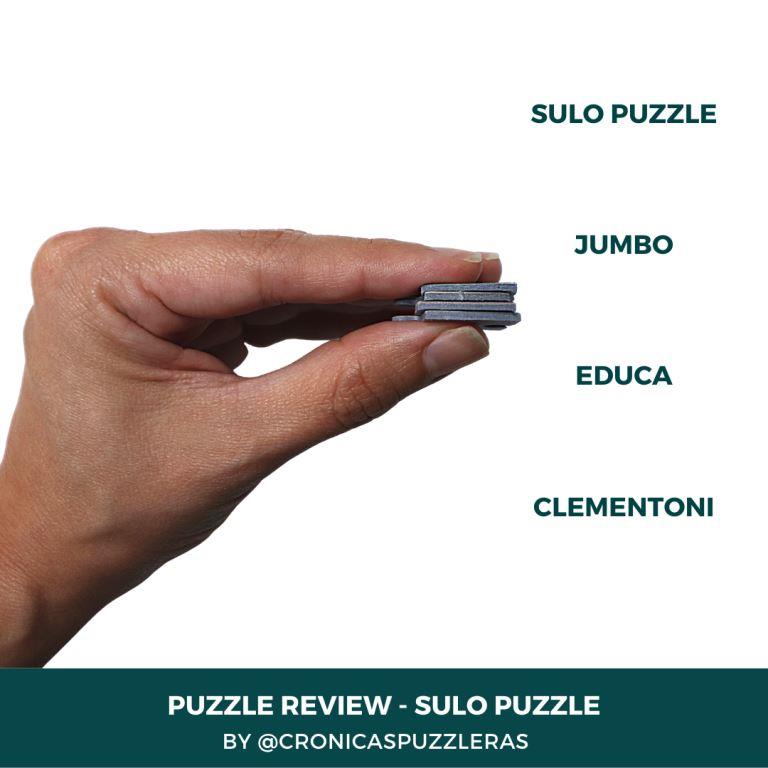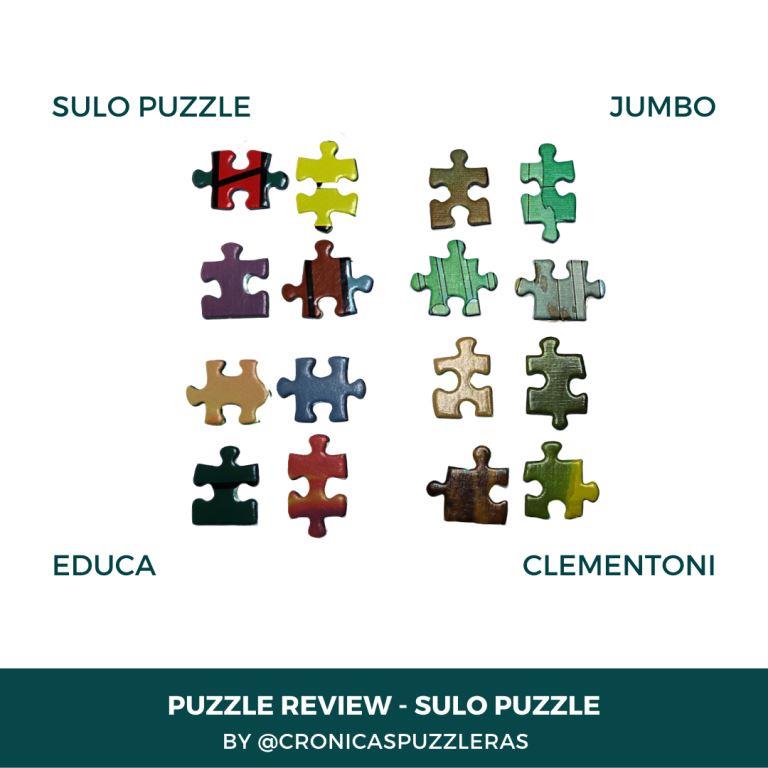 The pieces were well-cut, and none of the pieces had an incomplete cut. Sometimes, a piece would fit in different places but after looking for a short moment you can see which one needs to be changed. It passed the pick-up challenge (without being glued) and you can see this in a video 🎞️📽️! Also, very little dust.
---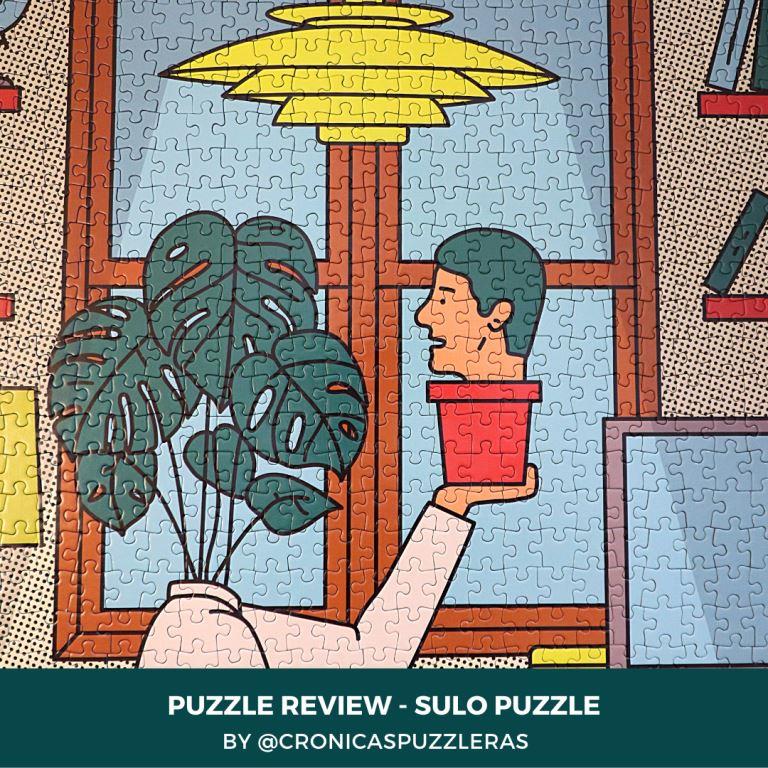 The print quality is really good, and the colors are very nice. We thought that the guy was seeing himself and how he was growing - but this is our theory! It's nice to find puzzles with new and bold images.
Medium.
It has some easy parts as the guy and the lamp; and others a bit harder, like the plant leaves.
Taking the risk and trying this new brand was worth it. I like the asymmetry in the cut between lines and stepping out of my comfort zone.
---