PUZZLE REVIEW: CLOUDBERRIES
One of Cloudberries' latest puzzle - Rooster. First of all... the image is so wonderful, artist Printer Johnson did a splendid job with this beautiful 🐓❗
She uses fun and happy colors in contrast with different patterns at the same time she creates a modern and beautiful rooster.
We have been following Cloudberries since their early beginnings and we can say without a doubt they always surprise us with different and gorgeous puzzles. You can see here our review on their Gradient puzzle.
---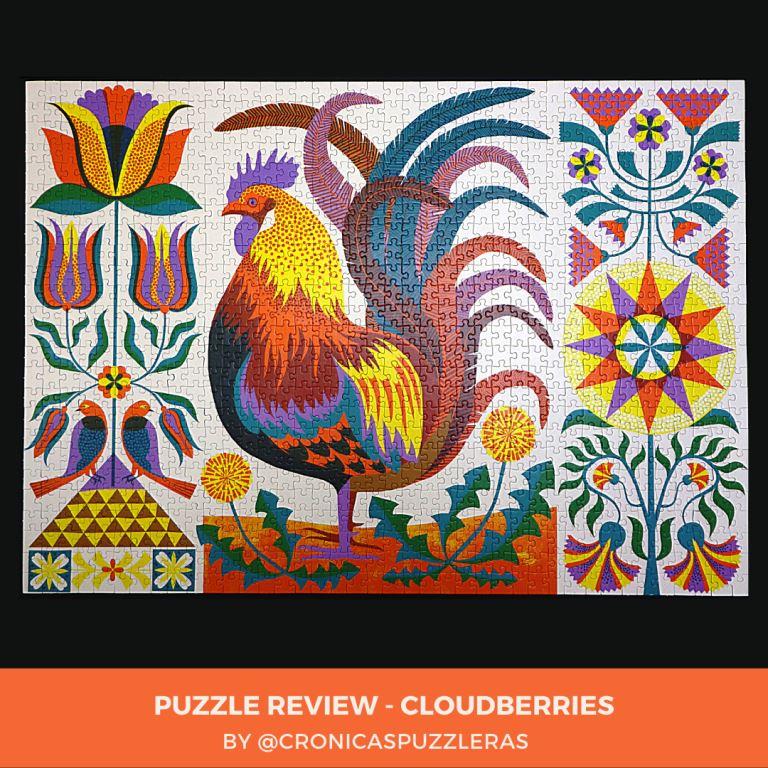 Cloudberries uses grey squared and sturdy boxes. They have a minimalist style. The front has the complete image, with the name of the puzzle in white big letters. On all four sides, they also have the white name of the puzzle. This boxes have been made to look beautiful on a library or a shelf. 
On the inside, you have the pieces packed in a transparent plastic bag. Also, a small and colorful note can be found.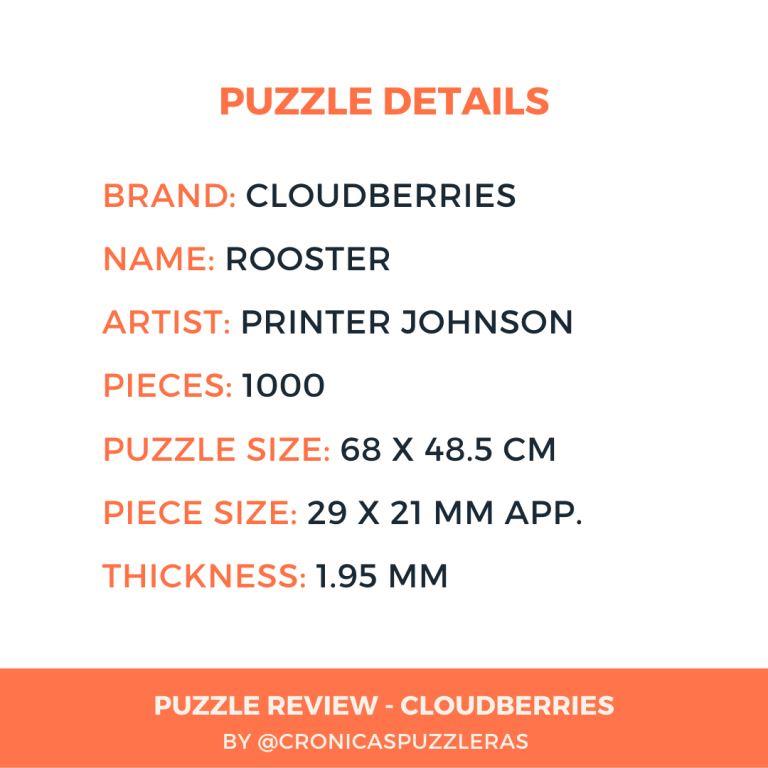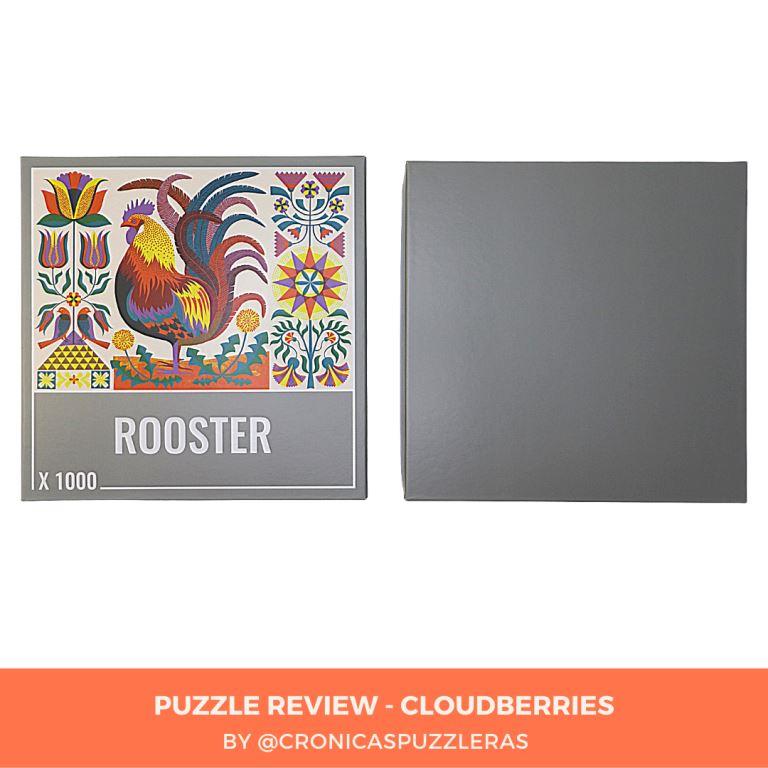 They are made of a 1.95 mm grey cardboard, which is thicker than the average puzzle, making them premium quality.  
Piece thickness: 9.5 mm
Piece size: 11 x 8.5 mm app.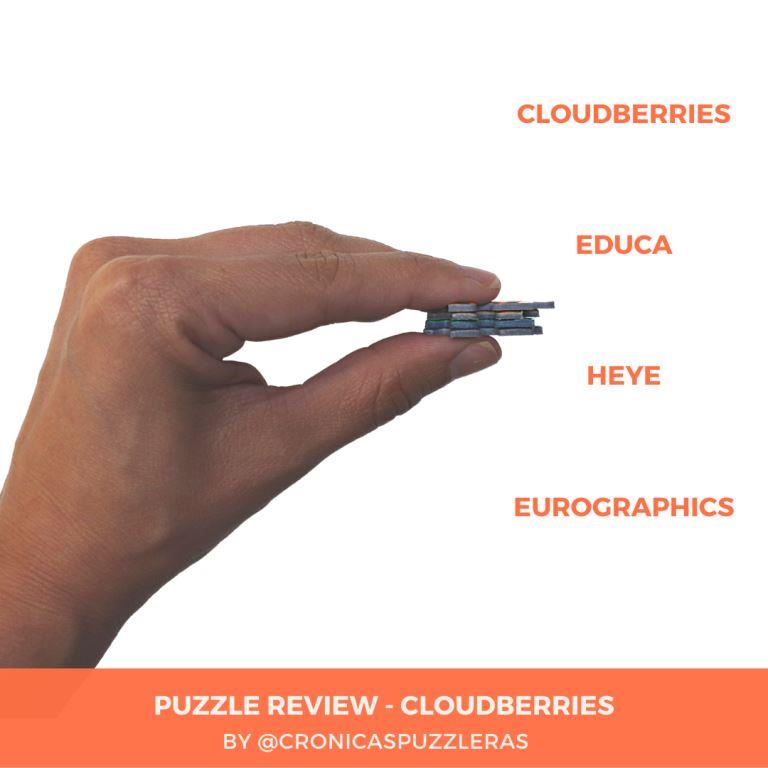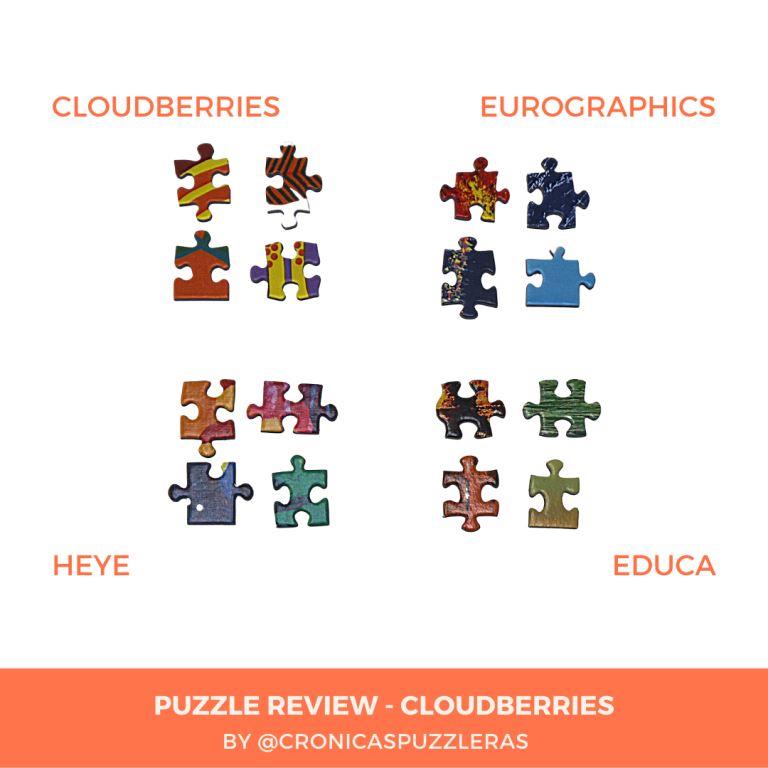 Cloudberries puzzles have a modificated ribbon cut grid and all the pieces are well cut, no pieces attached to each other because of incomplete cut. Also, the pieces will only fit where they are supposed to.
This brand has an amazing piece fit, you can lift the puzzle without being glued and even swing it... and pieces won't fall apart. You can see this in the video right next to this text!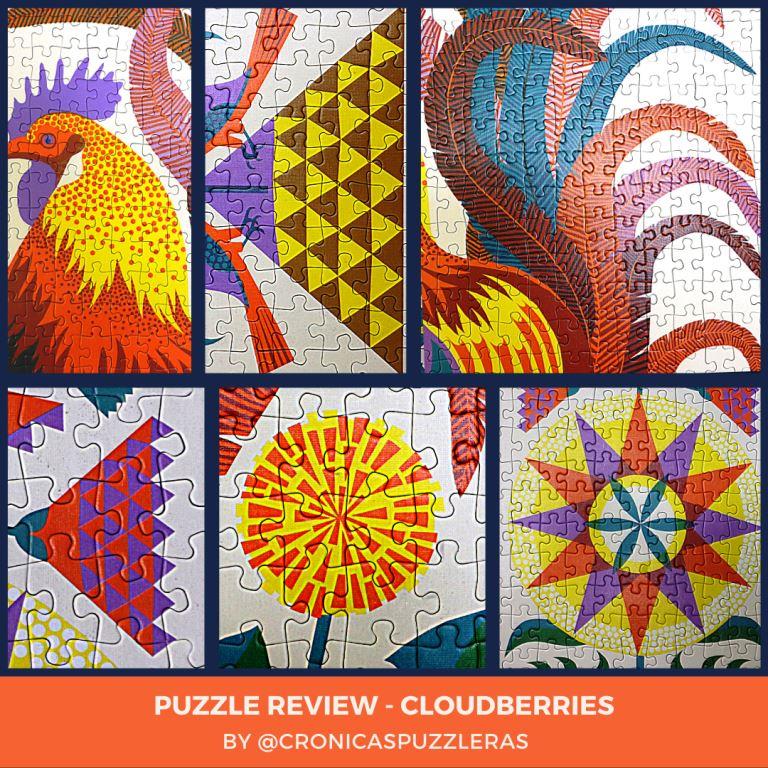 This puzzle has a bright, colorful and folk-art Rooster illustrated by artist Printer Johnson. She uses many happy colors - such as yellow and orange - and adds a wide variety of patterns into the different colors and object of the rooster. You can see several of the patterns on the collage picture.
I have to confess I did one pattern at a time so the puzzle would last longer. This image made me happy.
Medium.
The image is really easy to do, as it has many colors and patterns to follow, but I would say it has an overall medium difficulty because of the feathers. They were a bit tricky.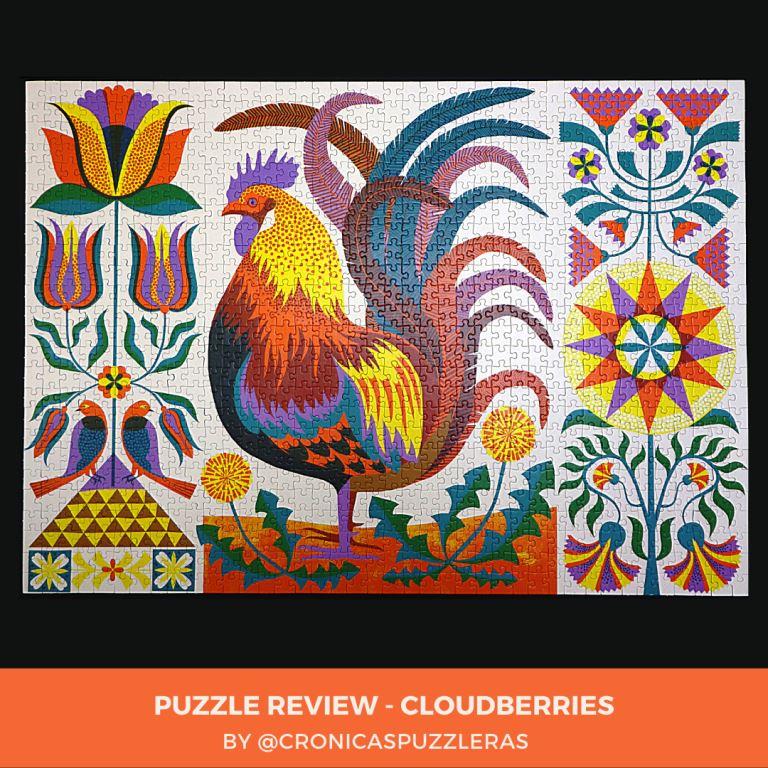 This is an amazing puzzle, not only for Cloudberries quality but because the image is so nice and has so many patterns. This puzzle made me happy and I'm sure anyone who does it will feel happy too!
---